On a cold, rainy Memorial Day weekend, congregants at White Clay Creek Presbyterian Church gathered to pay tribute to "the saints that march before us."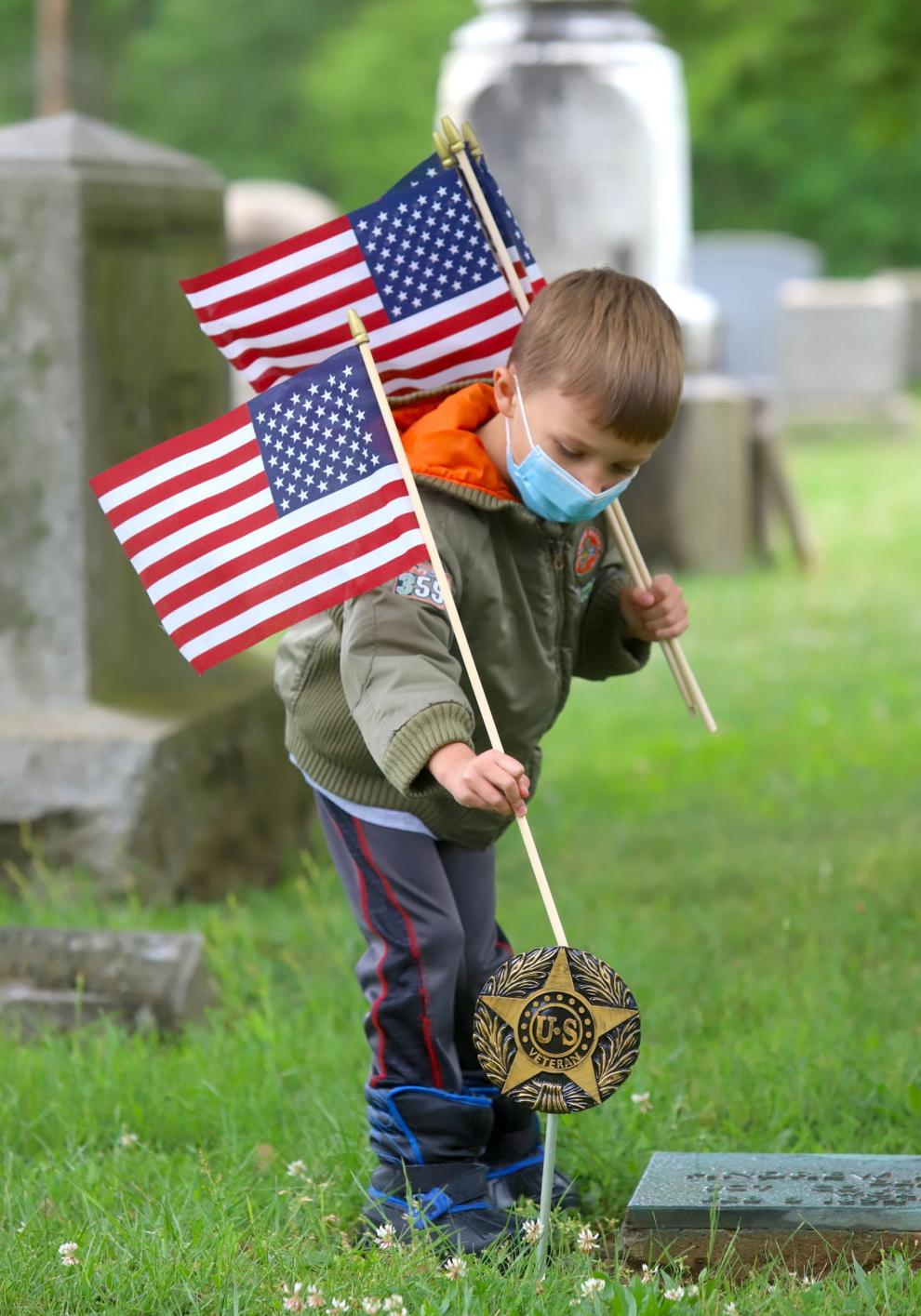 Those "saints" are the 88 veterans buried in the church's cemetery on Polly Drummond Hill Road. Among the veterans are people who served in the Vietnam War, Korean War, World War II, World War 1 and the Civil War.
The oldest, Col. John Rodgers, served in the Revolutionary War.
During the hourlong ceremony Sunday, the names of all the veterans were read, buglers played "Taps," and historians talked about the history of the church and Newark's role in the Revolutionary War. Afterward, volunteers placed flags on the graves of all the veterans.
The event is part of a yearlong celebration of White Clay Creek Presbyterian's 300th anniversary. The church's historian, Jeff Jordan, noted that the church is older than the Unites States itself.
"It's a history worth remembering and a history worth celebrating, along with the history of our great nation," Jordan said.
Several church members fought in the Revolutionary War, including Robert Kirkwood, who was born on Polly Drummond Hill and went on to be a major in the army. Kirkwood Highway is named in his honor.
Historian Bill Conley noted that in 1777, the British and Hessian armies marched near the church on their way from the Battle of Cooch's Bridge to the Battle of the Brandywine in Chadds Ford, Pa. Along the way, they raided local farms to get the food needed to sustain the soldiers.