The year 2020 is shaping up to be an exciting one for Newark.
A number of ongoing projects are expected to be completed this year, most notably the Rodney stormwater pond and park, which has been a hot topic of conversation since 2015. The controversial Paper Mill Road bike bridge will open, and the Main Street reconstruction project will end.
It will also be a big year for the University of Delaware's STAR Campus, where a new train station will begin serving passengers, and the biopharmaceutical and Chemours buildings will open.
Meanwhile, three city council seats will be up for grabs, the Christina School District will hold a referendum while also searching for a new superintendent, the Newark Housing Authority will consider a plan to redevelop one of its properties, and work will begin on one Main Street hotel while the city debates plans for another.
As the new year ramps up, we've broken down 15 stories to watch in 2020.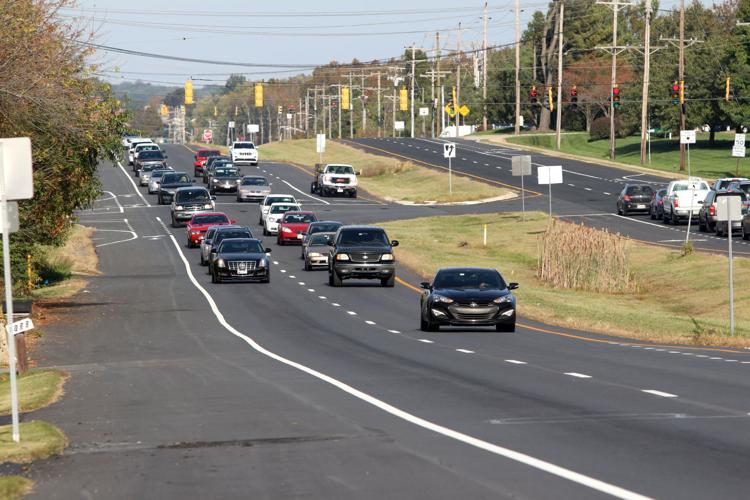 Road construction, one of the issues that dominated 2019, is likely to continue to be at the forefront of conversation for many Newarkers in 2020.
Residents and business owners alike will rejoice this summer when the Main Street reconstruction project wraps up and the contractor opens both lanes and does a final repaving of the entire road. Not only will Main Street visitors finally have a smooth surface to drive on, they will also have more pedestrian crossings and two parklets to enjoy.
However, around the same time, crews will begin work on a massive reconstruction and widening project on Elkton Road between Casho Mill Road and the state line. The project, which also includes a separated bicycle and pedestrian path, is expected to last for two years.
This spring, the eastbound lanes – the ones used by cars coming from Maryland – will be reconstructed first, and all traffic will be shifted to the westbound side, with one lane in each direction. Once that is complete, the westbound lanes will be reconstructed.
2. Rodney stormwater pond/park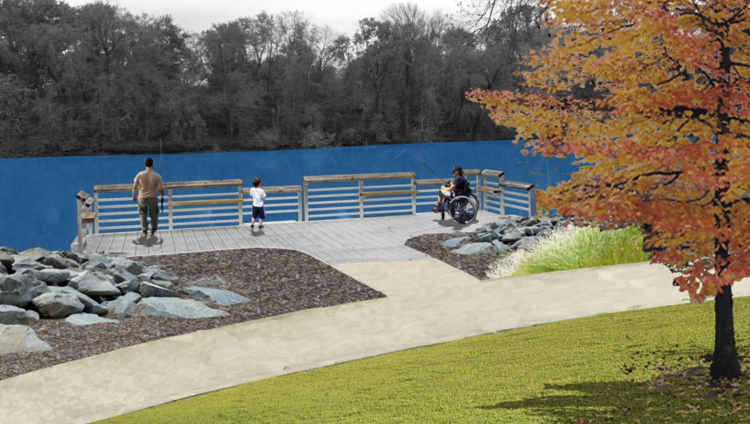 After five years of planning, the Rodney stormwater pond and park will finally open this year.
In addition to the practical purpose of controlling flooding, officials say the site will become a "unique recreational destination," much like the Newark Reservoir has become.
A quarter-mile, lighted trail will surround the pond and also connect to the underpass, which provides access under the railroad tracks to South Main Street. An observation deck will provide a view of the water, and anglers will be able to try their luck at catch-and-release fishing from a pier that juts out into the pond.
The site will also include two play areas for kids, an open lawn, a wildflower meadow, an entry plaza, bike racks, a bike tire pump station, educational signage, a small parking lot and two pavilions that can be used by park visitors or rented for special events.
Demolition of the old dorms has taken longer than initially expected but should wrap up soon. Site grading and excavation of the pond area will begin next month, and work on park amenities and landscaping will begin in the spring, with a ribbon cutting expected sometime this fall.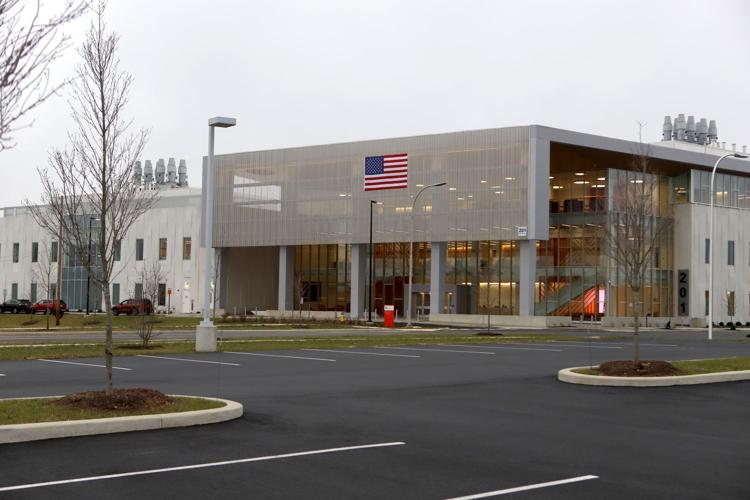 Two large buildings on the University of Delaware's STAR Campus are nearing completion and are expected to open this winter.
The six-story, $160 million Biopharmaceutical Innovation Building will house the National Institute for Innovation in Manufacturing Biopharmaceuticals, the Delaware Biotechnology Institute and UD lab space. Chemours' research and development headquarters will house laboratories and office space and employ approximately 325 scientists and other personnel, all of whom will be relocated from more than a dozen other Chemours facilities in New Castle County.
Meanwhile, construction will begin on a $38 million financial services technology building. The six-story building will contain a mix of university and private tenants.
Other projects could be announced, as well, because the university is reportedly in talks with dozens of other companies interested in coming to the STAR Campus. To speed up the process, UD and the city are asking the state for a grant to build out infrastructure at the site.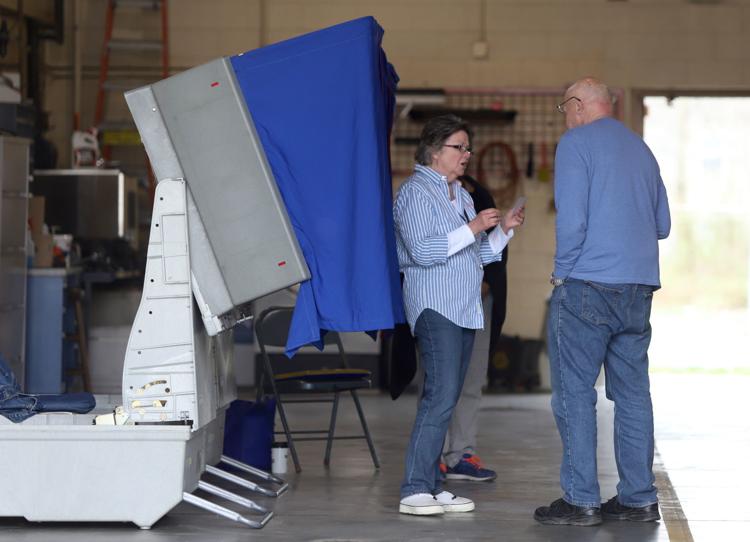 In the annual city council election April 14, voters will go to the polls in districts 3, 5 and 6. Those seats are currently held by Councilwoman Jen Wallace, Councilman Jason Lawhorn and Councilman Stu Markham, respectively. Candidates have until Feb. 10 to file.
Later, attention will turn to federal, statewide and general assembly races. Delaware's presidential primary is April 28, the state primary is Sept. 15, and the general election is Nov. 3.
Statewide, voters will vote for president, U.S. representative in congress, U.S senator (the seat currently held by Chris Coons), governor, lieutenant governor and insurance commissioner. New Castle County residents will vote for county executive and president of county council. Locally, all state representative positions are up for election, as are state senate districts 8 and 9 (currently held by David Sokola and Jack Walsh) and county council districts 9 and 11 (currently held by Timothy Sheldon and David Tackett.)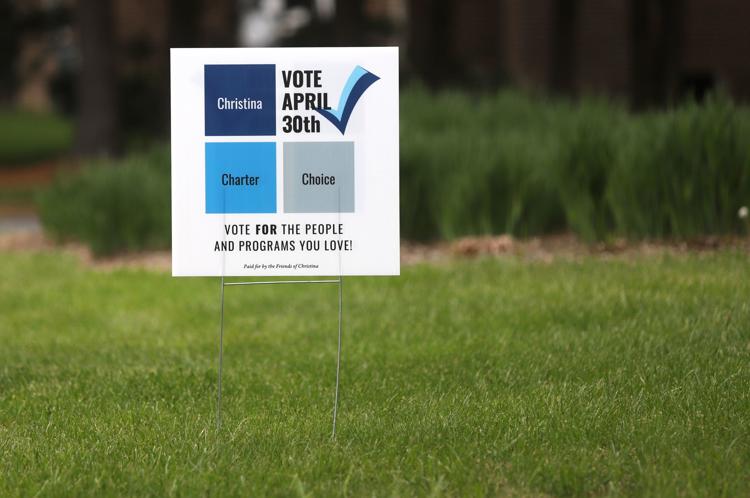 After a failed referendum in 2019, the Christina School District will once again ask voters to authorize a tax hike to cover the district's rising costs.
The June 9 vote will include both an operating referendum – in which voters will be asked to approve a tax hike to cover salaries, utility bills and other everyday costs – and a capital referendum, in which the district will seek authority to borrow money for large-scale renovations.
The school board is expected decide how much of an increase to ask for this month and then begin a community outreach campaign to build support for the referendum.
Another failed referendum would likely lead to more layoffs of teachers, like what happened in 2019.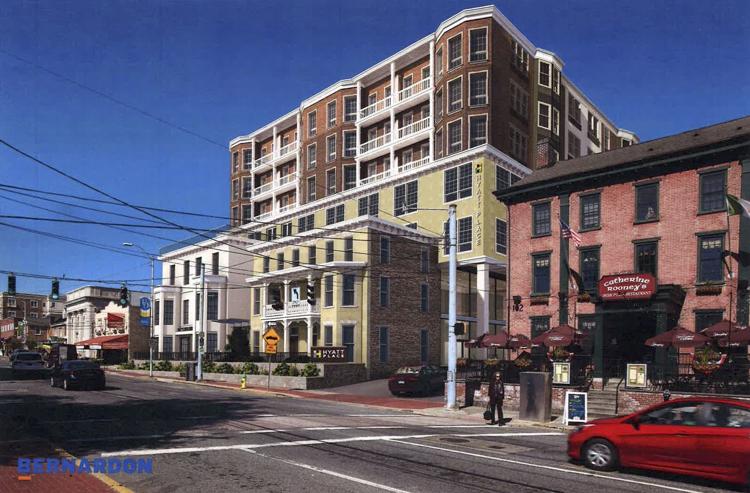 Work will begin or continue on a number of development projects that were approved in 2019 – most notably a seven-story hotel on Main Street, the redevelopment of College Square Shopping Center, and apartment and townhouses planned for the Dickinson dorm site.
Meanwhile, other projects are working their way through the city's development approval process and could come up for a vote this year.
Most-watched will be George Danneman's proposal to build a 108-room hotel, 12 apartments, retail space and a 292-space parking garage at 132 E. Main St., which currently houses Tasty Wok, Playa Bowls, the former Margherita's Pizza and four apartments. The 10-story project is sure to be controversial, and the current design relies on the city agreeing to enter into some sort of public-private partnership with the city to allow Danneman to build on land owned by the city.
7. Charter school expansion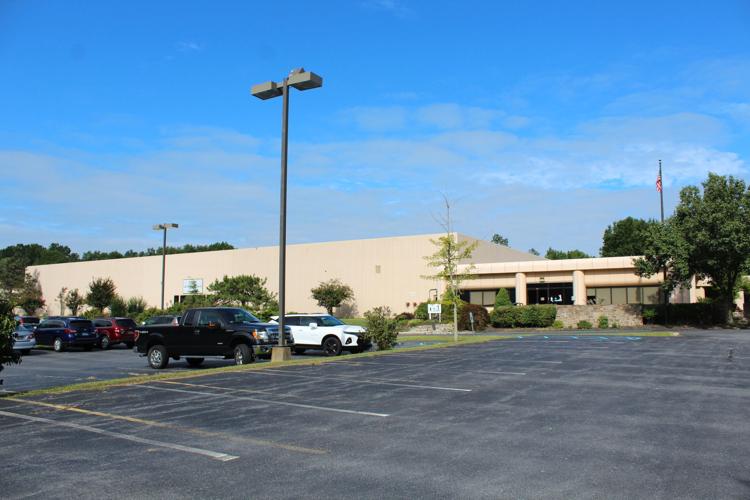 Two area charter schools will move forward with plans to expand.
Las Américas ASPIRA Academy, a K-8 Spanish-immersion school on Ruthar Drive, will open a high school on Otts Chapel Road this fall. The high school will begin with ninth grade and add a grade each year, ultimately serving 500 students.
Meanwhile, Newark Charter School is petitioning the state for a modification to its charter that will allow it to increase its student population. The school recently acquired a property next to its Patriot Way property and plans to build its fourth building there. The new building will house middle school students, and the extra space will allow NCS to increase the number of students it serves in all grades, from K-12.
8. Christina leadership changes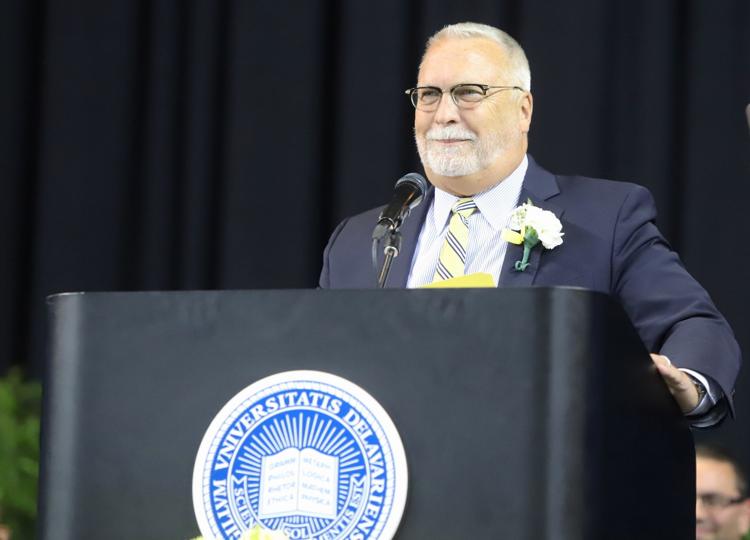 The Christina School Board will be searching for a new superintendent, as Richard Gregg has announced he intends to step down from the role June 30. The board will decide on the details of the search, but the process to hire Gregg in 2017 took more than a year.
Meanwhile, two seats on the board will be up for election in May. Claire O'Neal, who was appointed to fill a vacancy in November, will have to run in order to keep her seat. Longtime board member George Evans is also up for re-election.
9. Paper Mill Road bike bridge
Work will begin on the controversial bicycle and pedestrian bridge over White Clay Creek.
To proponents, the bridge is a crucial step in providing safer passage from Newark's downtown to neighborhoods and trails north of the creek. To opponents, it's an example of wasteful government spending that keeps increasing in cost.
Now estimated at $2 million – a cost funded primarily by a federal grant – the bridge will parallel Paper Mill Road near Timothy's of Newark.
Construction is slated to begin this summer. The project will take four months, and Paper Mill Road will be closed for four days while cranes lift the prefabricated bridge into place.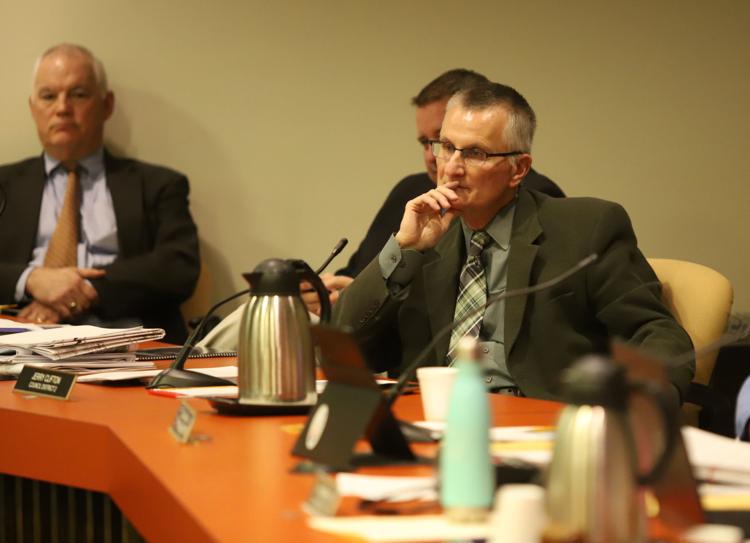 City council approved a 13 percent tax hike and slight water and sewer increases for 2020, but that doesn't mean the conversation about the 2020 budget is over.
The fee increases were less than what was needed to cover the city's shortfall. Instead, the city will pull money from its reserves and then re-evaluate the water and sewer rates in May. By then, officials will know if additional revenue – such as money from the state or unexpectedly large real estate transfer taxes – is able to make up the difference or if further increases are needed.
Council is also expected to consider a proposal to increase the fees charged to developers, as well as a plan to charge fees to customers who pay their bills with credit cards.
Then, in late summer, discussion of the 2021 budget will begin, and Newarkers will learn what, if any, tax and fee increases city officials are proposing.
11. Newark Housing Authority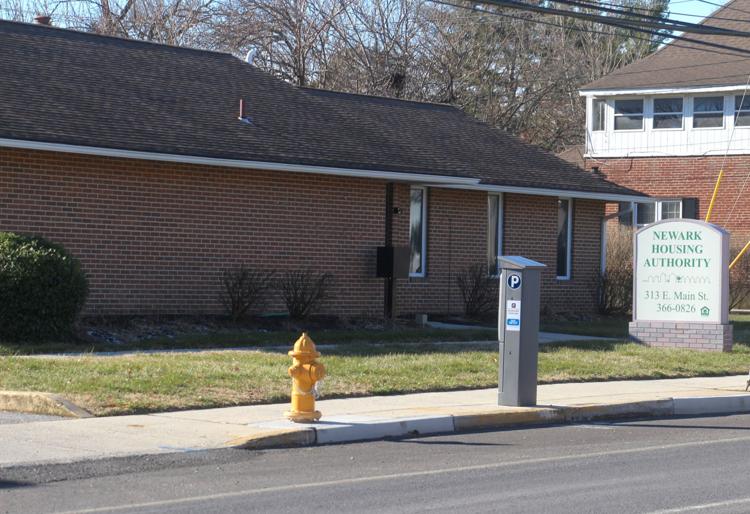 The Newark Housing Authority will continue working on a project that could reshape its George Read Village property.
After years of quiet planning, NHA is looking for a developer interested in partnering with it to redevelop the agency's headquarters on Main Street and the senior housing units located behind it.
The mixed-use redevelopment plan would include a new NHA administration building, retail space, community space and between 56 and 68 housing units.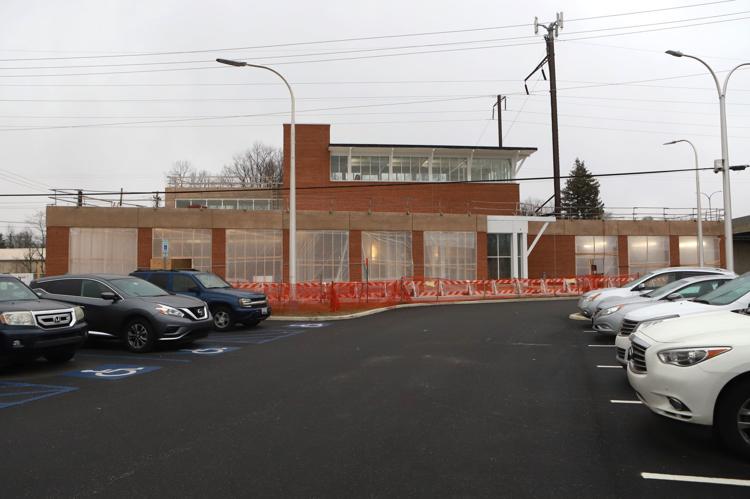 After years of planning and 18 months of construction, the new Newark Train Station is expected to be completed by late January or early February. Crews demolished the existing structure – a small guardhouse – and constructed an actual station building featuring a waiting area, ticket kiosks and restrooms.
Once the station is done, the next phase involves building a pedestrian bridge over one of the tracks and constructing a new elevated boarding platform. The entire project will be completed by 2022.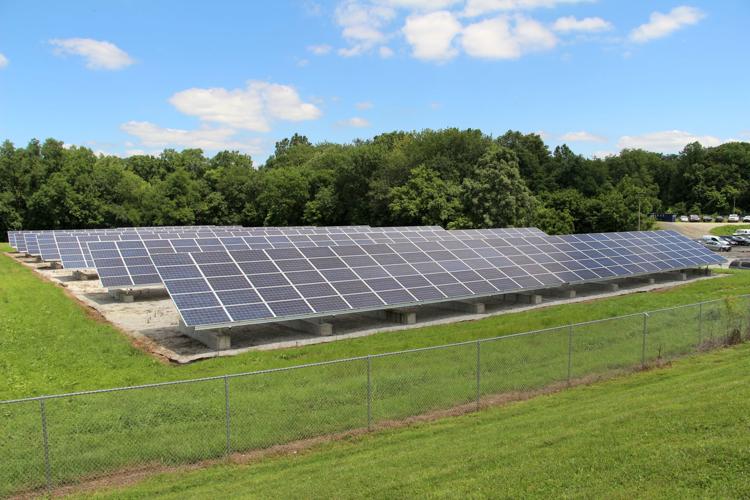 Work will continue on several environmental sustainability initiatives.
The biggest seeks to increase the amount of solar power generation in Newark. City staffers are in the early stage of evaluating several options, including installing solar panels on city buildings or entering into a power purchase agreement with a third-party company. City council is expected to weigh the different options this summer.
Meanwhile, the city is also planning to add at least two electric vehicles to its fleet this summer. It will also install two charging stations – one at city hall and one in a downtown parking lot – which may be available for public use as well.
Council is also expected to revisit a proposal to ban or discourage the use of plastic straws.
14. Casho Mill Road underpass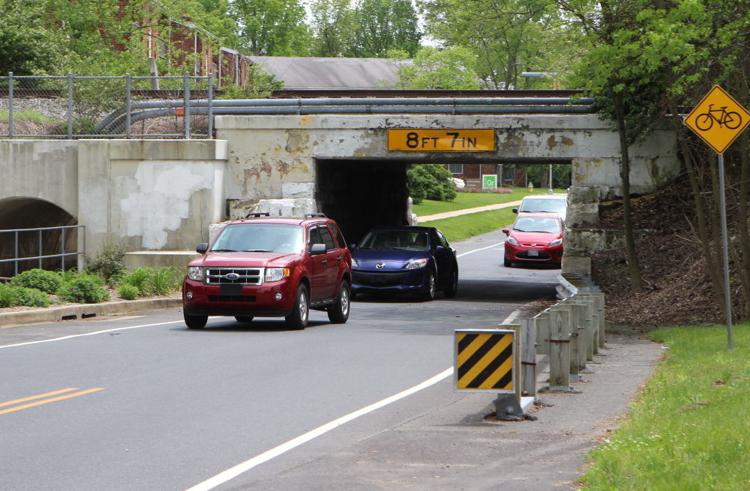 The Casho Mill Road underpass likely will continue to be a topic of conversation.
After residents and city officials raised alarms in summer 2019 about CSX's request to close the underpass, the railroad agency has reportedly agreed to put the plans on hold in order to allow the city and DelDOT to explore other options to make the underpass safer.
The city has asked DelDOT to install an over-height warning system consisting of cans, chains or tubes that would hang over Casho Mill Road at the same height as the underpass. It would be modeled after a similar system used at the Holland Tunnel in New York.
15. Christiana Towers demolition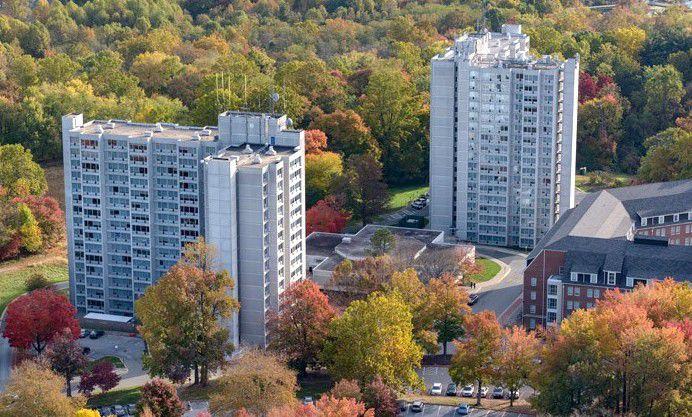 After towering over Newark for 47 years, the Christiana Towers are slated for demolition starting early this year
The first phase of demolition will include asbestos remediation and interior demolition. The work will begin in January and continue through the summer.
Meanwhile, UD has hired a consultant to advise the university on how best to take down the exterior of the two buildings. At 16 and 17 stories high, the towers are the tallest buildings in Newark. One option is implosion, but that creates concerns about safety and dust. The other option is to take the buildings down piece by piece, but their height complicates that.
UD expects to make a decision by May or June. The cost and timing of the second phase of demolition will be determined by the method chosen.