2022 is shaping up to be a busy year in Newark.
A number of controversial development projects will come up for a vote as city council considers changes to the zoning code to address the concerns many residents have with development on Main Street.
Newarkers will go to the polls in April to vote for mayor and three council positions in an election that could reshape Newark politics.
Newark Charter School will open its junior high building, while a new school, Freire Charter School, learns whether it gets state approval to open near Newark.
Road construction could tie up four major thoroughfares in the city, and the University of Delaware will embark on some large campus construction projects.
And, of course, all eyes are on the pandemic as Americans wonder if 2022 will be the year we finally return to normal or if it will be another roller-coaster year of spikes and lulls.
As the new year ramps up, we've broken down 22 stories to watch in 2022.
1. Recovery from COVID-19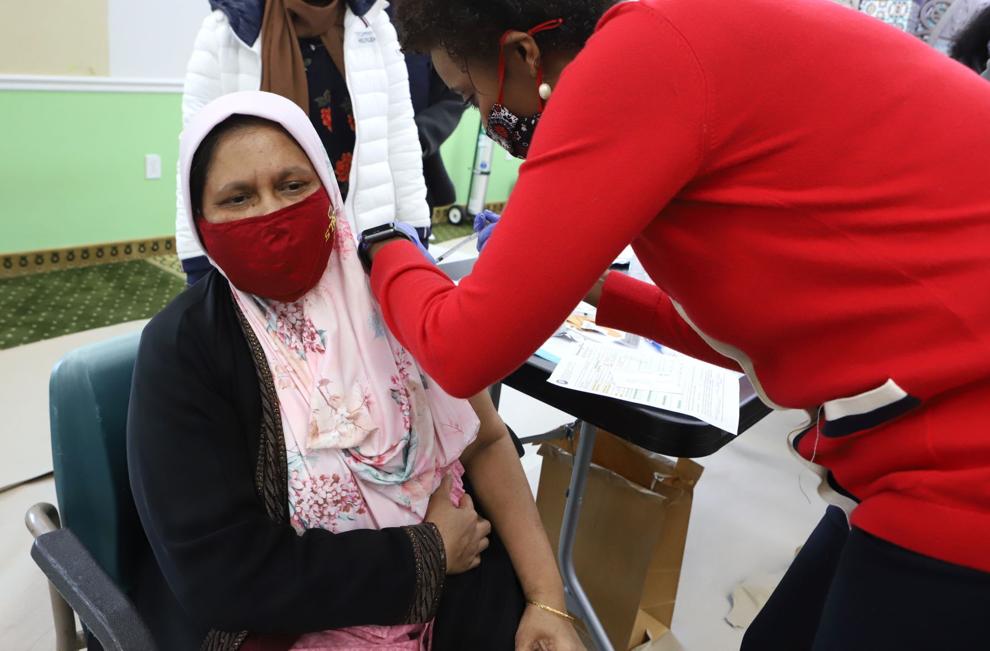 The biggest story to watch – the pandemic – is also the hardest to predict.
Right now, as Delaware sees its highest case counts yet, it appears obvious that we are in for the third-straight year of concern about COVID-19.
That said, things are much better than this time last year. Lifesaving vaccines are widely available, the Omicron variant appears to be less severe for many people, and pharmaceutical companies are ramping up production of a new antiviral medication that significantly reduce the risk of hospitalization and death. Many experts believe that the current surge in infections will lessen within a few weeks, and a combination of the vaccines and the pills could go a long way in making COVID-19 just an annoying minor illness for the vast majority of people.
If that comes to fruition, we could enjoy a much more normal year. Local schools are vowing to stick to in-person learning – though staffing shortages are complicating that – government officials are ruling out restrictions on businesses, and local organizations are making plans for a full return to large events this spring and summer.
On the other hand, the emergence of a new variant could upend those plans just as Delta and Omicron did.
2. Development projects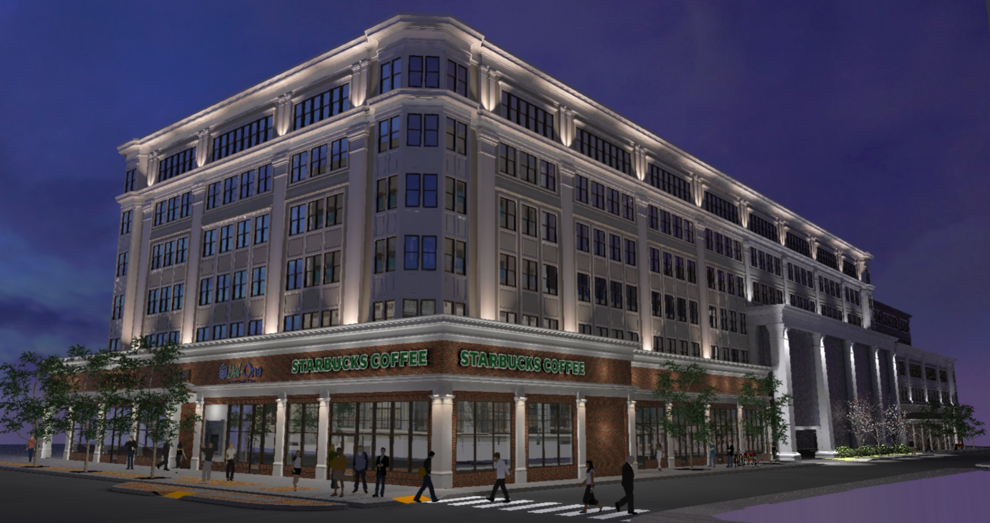 Several large development projects will come to city council for consideration in 2022.
The first, slated for an initial vote next week, is Lang Development Group's proposal to renovate part of the old Press of Kells building at the corner of South College Avenue and Park Place and add a two-story addition to accommodate a medical office building. Lang is also advancing a proposal to redevelop part of Creek View Road behind Timothy's restaurant to include apartments, an office building, another restaurant and a new theater for Chapel Street Players. The company is also looking to redevelop the former Burger King property on South Chapel Street, but those plans have not yet been made public.
Early this year, council will reconsider George Danneman's proposal for a five-story mixed-use building at 132 E. Main St. Council rejected the plan last year, but Danneman has since made changes.
Council is also likely to consider plans for a Wawa at the corner of Elkton Road and Otts Chapel Road as well as a Chick-fil-A proposed for the site of the old firehouse on Ogletown Road.
Meanwhile, the apartments at The Grove (formerly College Square) will open this spring, work will continue on Lang's Main Street hotel, and construction likely will begin on the six-story mixed-use building planned for 141 E. Main St., an apartment building replacing the Super 8 motel on Main Street and an apartment/office building at the corner of Elkton Road and Casho Mill Road.
3. Elections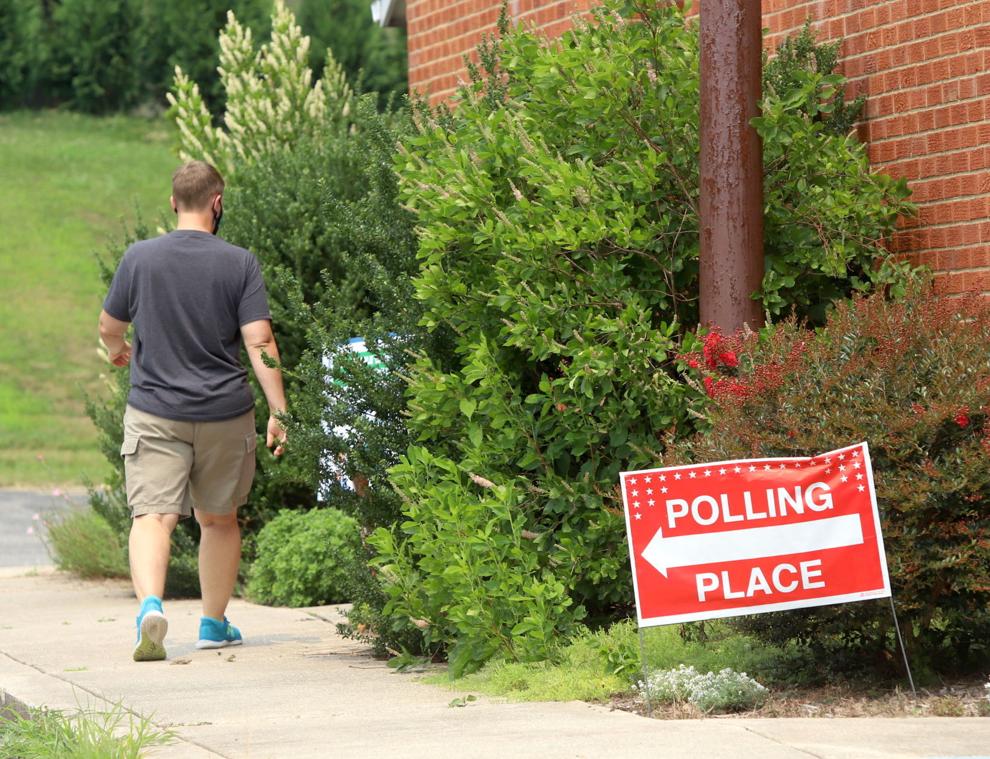 In April, Newarkers will go to the polls to vote for mayor and council districts 3, 5 and 6. Those positions are currently held by Jerry Clifton, Jay Bancroft, Jason Lawhorn and Travis McDermott. Bancroft said he intends to seek another term, but none of the others have publicly commented on their plans. The filing deadline is in early February.
Meanwhile, council will debate limiting who can run in city elections by instituting a minimum age of 21 to run for council and 24 to run for mayor.
In the May Christina School Board election, Donald Patton will be up for re-election.
In the November election, every state house and state senate seat will be up for grabs due to redistricting. Statewide, voters will cast ballots for representative in Congress, attorney general, state auditor and state treasurer.
4. Zoning code review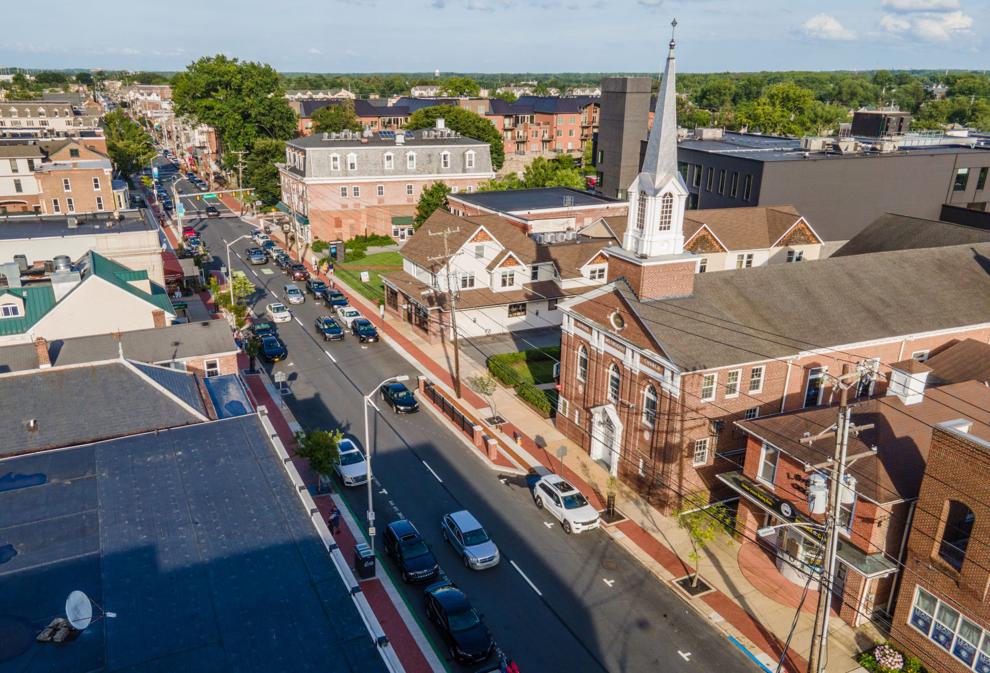 Facing increased consternation over large development projects on Main Street, the city will go through a months-long process to re-examine the zoning code for downtown Newark.
City council authorized spending up to $125,000 to hire a consultant to conduct a community-wide engagement process and assist in drafting amendments to the code.
The process will kick off in February with a "charrette" – city planning lingo for a short but intensive period of brainstorming sessions involving residents, city officials, architects, engineers and other stakeholders. Discussion will be limited to the downtown district as well as areas with the high-density RA zoning.
The consultant will use the feedback to develop recommended changes to the code, which must be approved by the planning commission and city council.
5. UD campus construction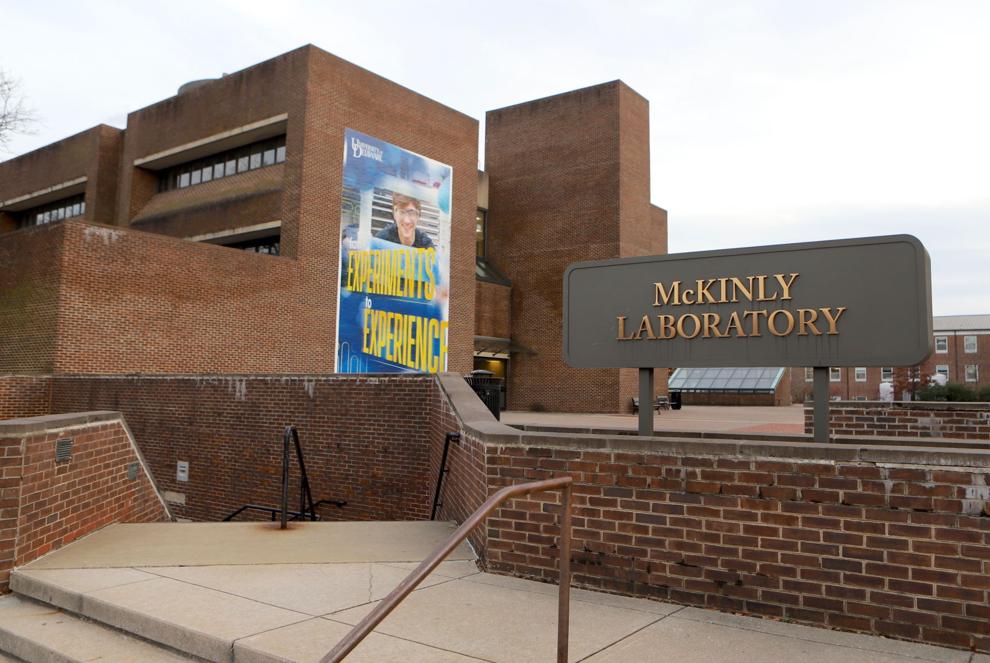 Several projects are on the horizon at the University of Delaware.
The university has plans to demolish McKinly Lab on Delaware Avenue, which was damaged by fire in 2017, and replace it with a large, interdisciplinary science building dubbed Building X. The $150 million project will include research and teaching spaces for multiple departments, including biology, psychology, physics and linguistics, along with core facilities and interdisciplinary functions that will serve the entire campus. It will also have a new landscaped plaza that provides a pedestrian connection between The Green and east campus.
UD President Dennis Assanis said in December that UD hopes to demolish McKinly in March and start construction on Building X in the fall.
Assanis also hinted that UD hopes to break ground soon on "a big housing project." He didn't provide any other details, but he could be referring to one of two stalled plans: graduate student housing on the STAR Campus or a new dorm near the Morris Library on South College Avenue.
The university also plans to demolish Conover Apartments on Amstel Avenue. Documents from the board of trustees indicate that there are no immediate plans to redevelop the site, but "it opens up an opportunity for a new building." UD could also demolish the Christiana Towers once construction is complete on a radio tower to hold the antennas currently attached to the towers.
6. Road construction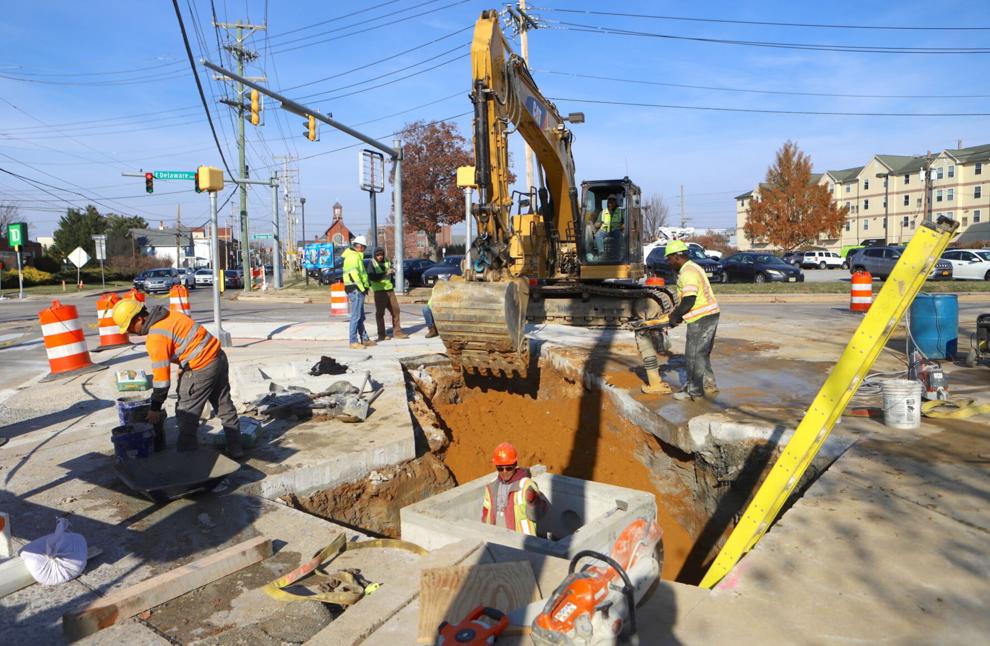 For the fourth year in a row, road construction will continue to be a big story in 2022 – with the potential for four major thoroughfares in the city to be under construction at the same time.
The Delaware Avenue project, which includes building a two-way protected bike lane, will cause traffic disruptions for most of the year, including certain times when a portion of the road will be completely closed. Most notably, the road will be closed between Tyre Avenue and Library Avenue at some point this summer.
On Elkton Road, the contraflow pattern will continue, with the northbound side accommodating both directions of traffic.
Both projects are expected to wrap up by the end of the year.
Meanwhile, the Delaware Department of Transportation will begin work on Library Avenue as part of a pavement rehabilitation project that stretches all the way south to U.S. 40. No start date has been announced.
This fall, DelDOT will begin construction of a $143 million rebuild of the Interstate 95/Del. 896 interchange. The project, expected to take three years, is intended to improve safety and reduce congestion by adding two flyovers, realigning existing ramps and addressing other deficiencies with the current roadway design.
7. Old Paper Mill Park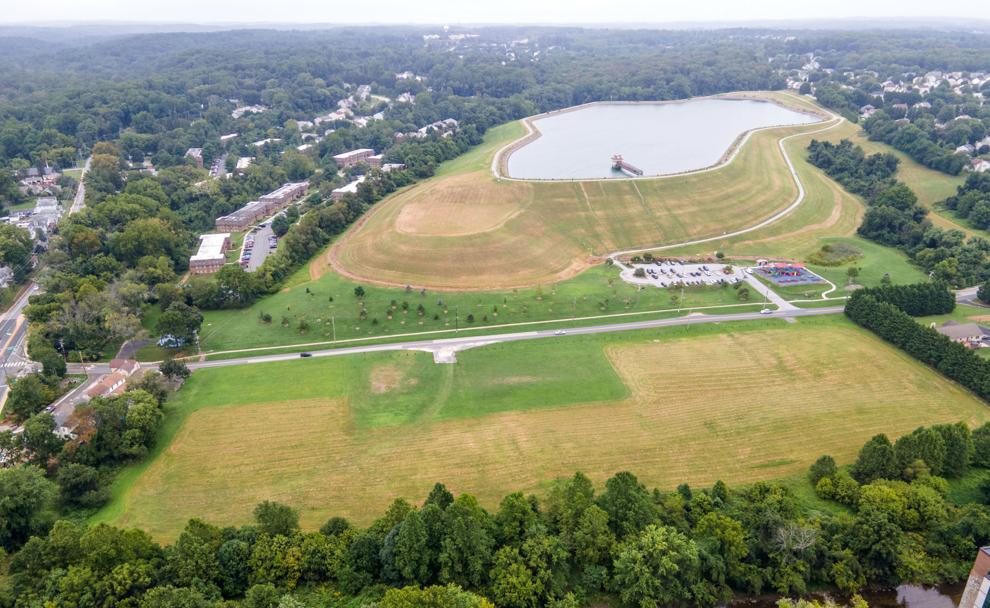 With Hillside Park and the Paper Mill Road bike bridge complete, attention will now turn to planning for Old Paper Mill Park.
The park, which will be built across from the Newark Reservoir, has been discussed for more than a decade but is finally moving forward thanks to an influx of funding from the American Rescue Plan Act.
Some time this year, the Newark Parks and Recreation Department will hold a public meeting to discuss the park and solicit ideas from the community before developing an updated site plan. The 2011 plan includes a soccer field, a basketball court, a pavilion, a walking trail and 110 parking spaces.
Construction could begin this winter, with completion set for fall 2023.
8. Newark Housing Authority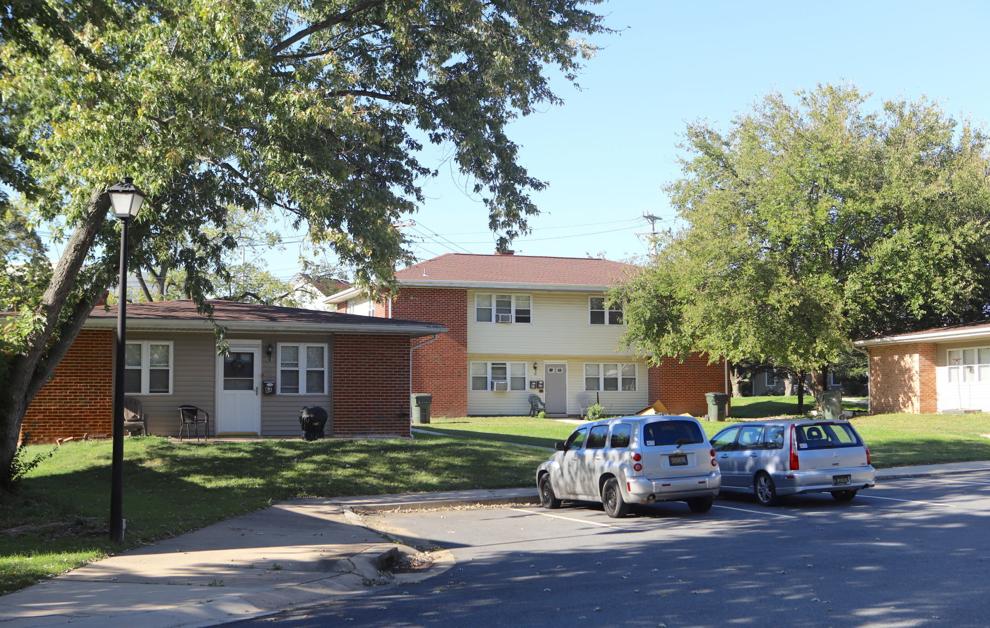 The Newark Housing Authority is hoping to move forward with a plan to redevelop its downtown property, which includes its headquarters on Main Street and 36 senior housing units in George Read Village.
The first phase of the plan calls for demolishing the office and replacing it with a five-story building containing 53 one-bedroom apartments for seniors, as well as office space for NHA staff, a community room, and retail space that will be rented to a nonprofit organization that serves NHA's residents.
The second phase calls for replacing the George Read Village public housing with 33 apartments for low-income families. The Section 8 apartments will be configured in four buildings – three of which would be three stories tall and one of which would be two stories tall – and include two-bedroom, three-bedroom and four-bedroom units.
NHA will know by July whether the project will receive funding from Delaware State Housing Authority. If approved, construction of Phase 1 will begin in Spring 2023 and take just over a year to complete.
9. ARPA money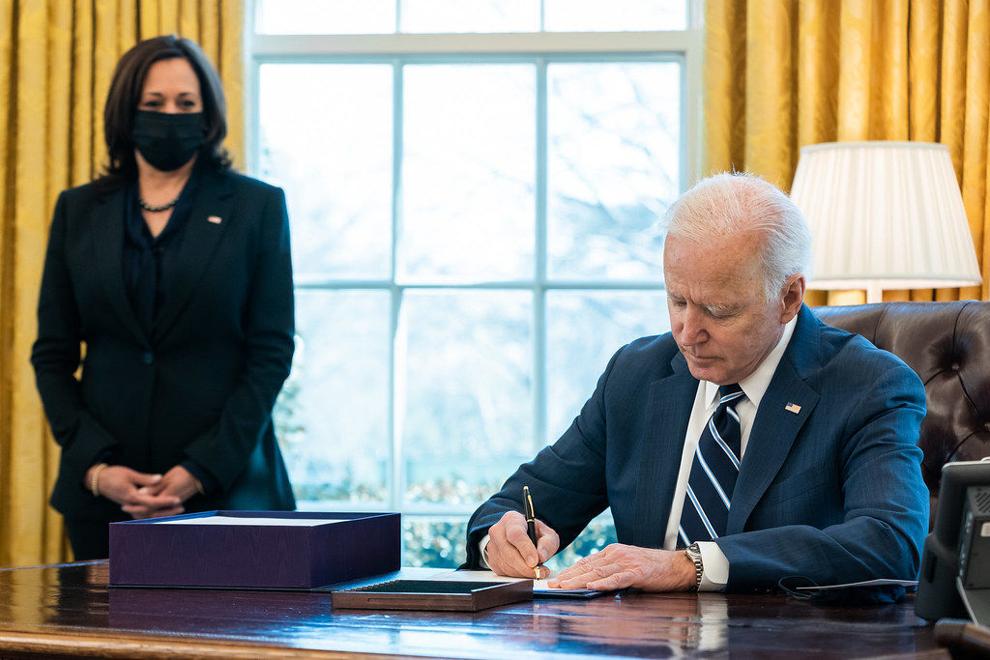 The city needs to determine how to spend the approximately $12 million it has left from the American Rescue Plan Act.
The city manager has a tentative plan to spend the money on infrastructure projects over the next three years, but city council is likely to consider other proposals as well.
For instance, Aetna Hose, Hook and Ladder Company would like the city to contribute money to its effort to build a firehouse, the Newark Housing Authority wants financial support for its new affordable housing project, and The Newark Partnership is pitching an economic recovery effort that would include a mini-grant program for existing businesses and nonprofits affected by the pandemic.
The city could also receive additional funds from the recently passed federal infrastructure bill and the Build Back Better plan that is currently up for consideration in the U.S. Senate.
10. New Aetna station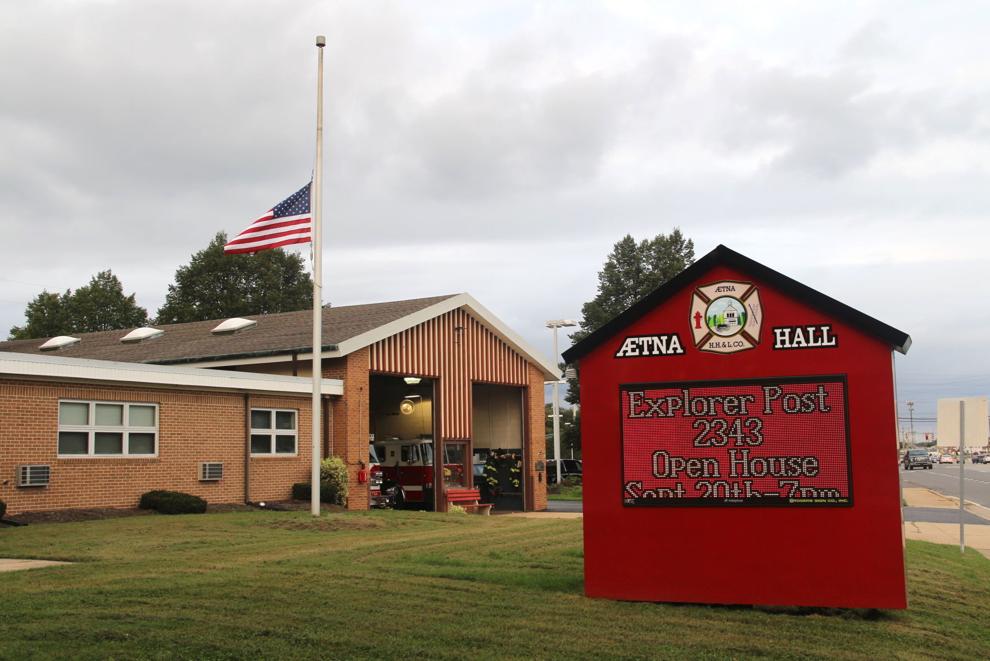 After closing its Ogletown Road station in 2020, Aetna Hose, Hook and Ladder Company is still deciding on a plan for a new station elsewhere in Newark.
Last summer, the fire department said it was eyeing the old Burger King site on South Chapel Street, but those plans apparently fell through.
Aetna has said it plans to invest $12 million in facilities and equipment over the next five years. Besides a new station, the project could also include an addition to Aetna's station on Thorn Lane.
11. Transportation Improvement District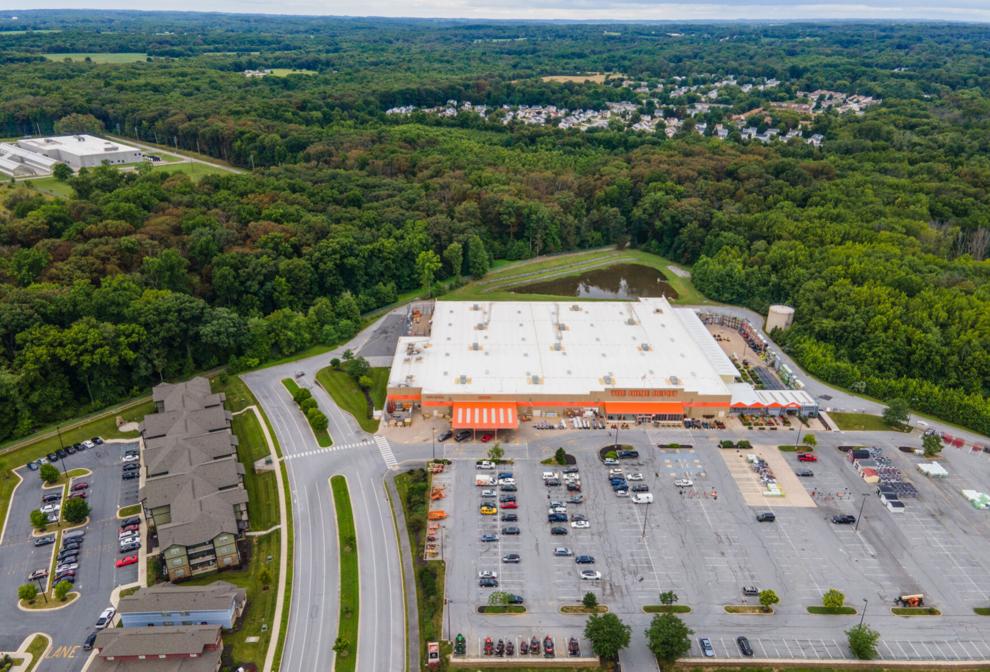 The city and DelDOT are expected to finalize plans to implement a Transportation Improvement District, which will require developers to chip in to fund road infrastructure projects.
Last year a committee released a report recommending dozens of road upgrades in Newark. Most notably, it proposed building a roundabout at the intersection of Wyoming Road and South Chapel Street and revisiting the so-called Newark Bypass, which would extend Christina Parkway past Suburban Plaza to Barksdale Road.
DelDOT will spend the next few months developing more detailed plans and cost estimates for each of the proposed improvements and then work with city council to decide which ones to include in the TID and determine a fee structure for developers. DelDOT hopes to begin collecting TID fees later this year.
12. School facility upgrades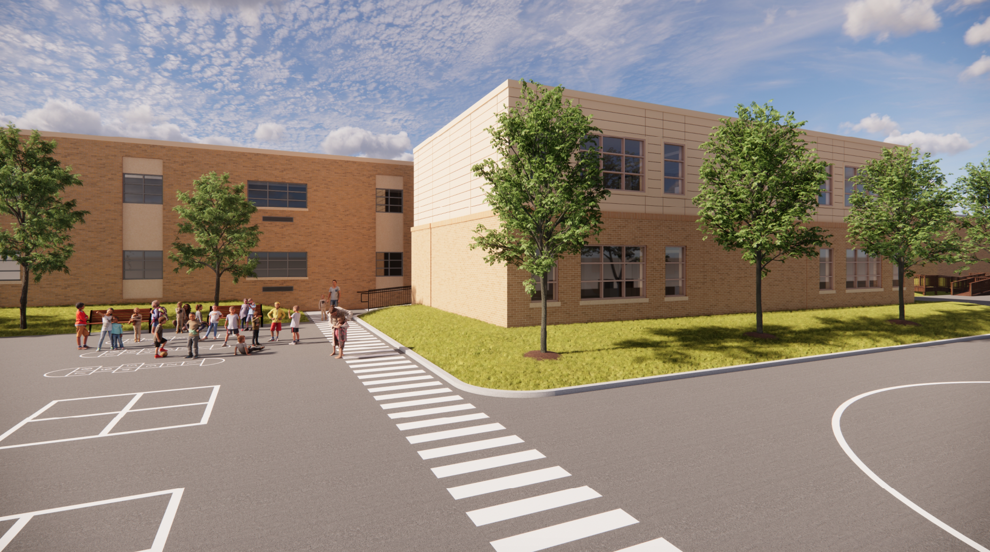 Newark Charter School's fourth campus building, which will allow the school to accommodate 600 more students, is set to open in the fall. NCS will also launch a construction project to add a track and field complex, including a synthetic turf field, to its high school campus on McIntire Drive.
Newark High School is nearing completion on a project to renovate its auditorium, and work could begin soon on the addition of four new classrooms at Downes Elementary to accommodate an expansion of the Chinese immersion program.
Las Americas ASPIRA Academy will continue to expand, adding 11th grade in the 2022 school year and 12th grade in 2023. The school is also planning to purchase the Otts Chapel Road building it currently rents from a church and make a number of renovations.
13. White Clay Creek State Park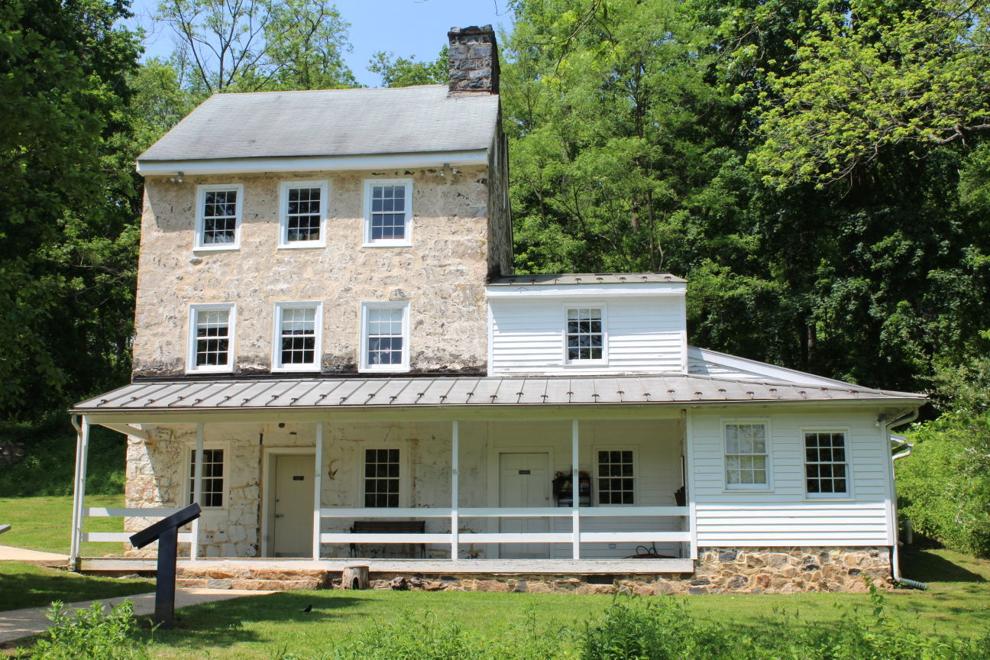 White Clay Creek State Park could begin to see upgrades after the state approved a new master plan for the park in December.
The plan calls for a new educational building, the possible addition of a campground, new trails and the relocation of the park office, among other initiatives.
The projects will be funded gradually through the park system's budget and the state bond bill. According to estimates in the plan, completing every goal would take more than $9 million.
One of the top priorities received a boost last year when state legislators allocated $300,000 to begin planning the relocation of the park's nature center.
14. City revenue ideas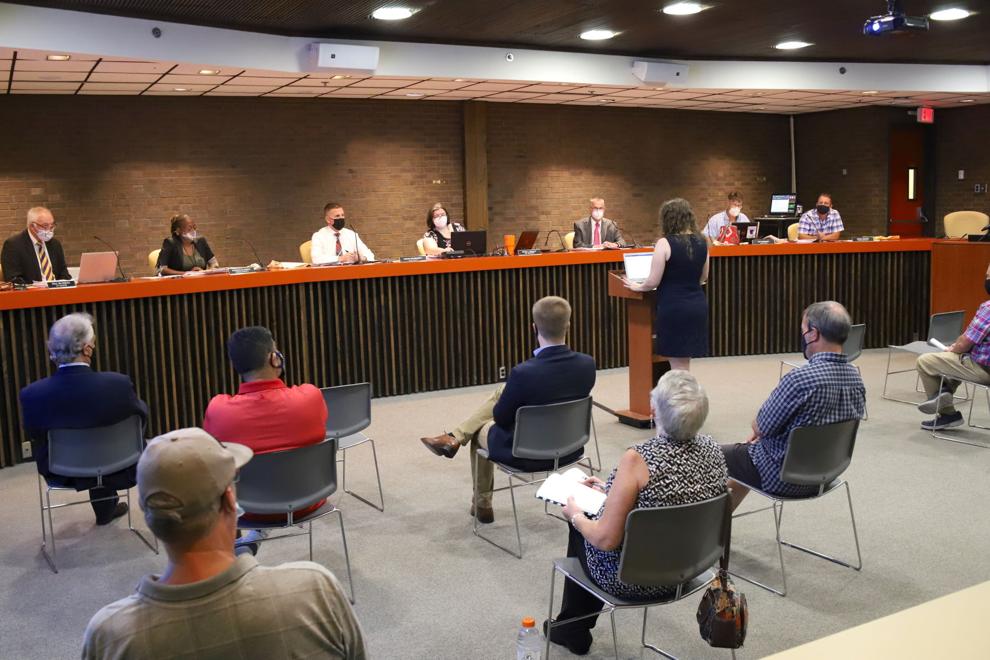 The city is working with Newark-area legislators to consider ways to diversify the city's revenue stream.
One idea that gained support from several city council members is a gross receipts tax on all rental properties. Also under consideration is charging natural gas companies a franchise fee, similar to the taxes other utility companies already pay.
The city is also considering a homestead tax credit that would provide a property tax reduction for owner-occupied homes.
All those ideas would require approval from the state legislature.
15. Chabad Center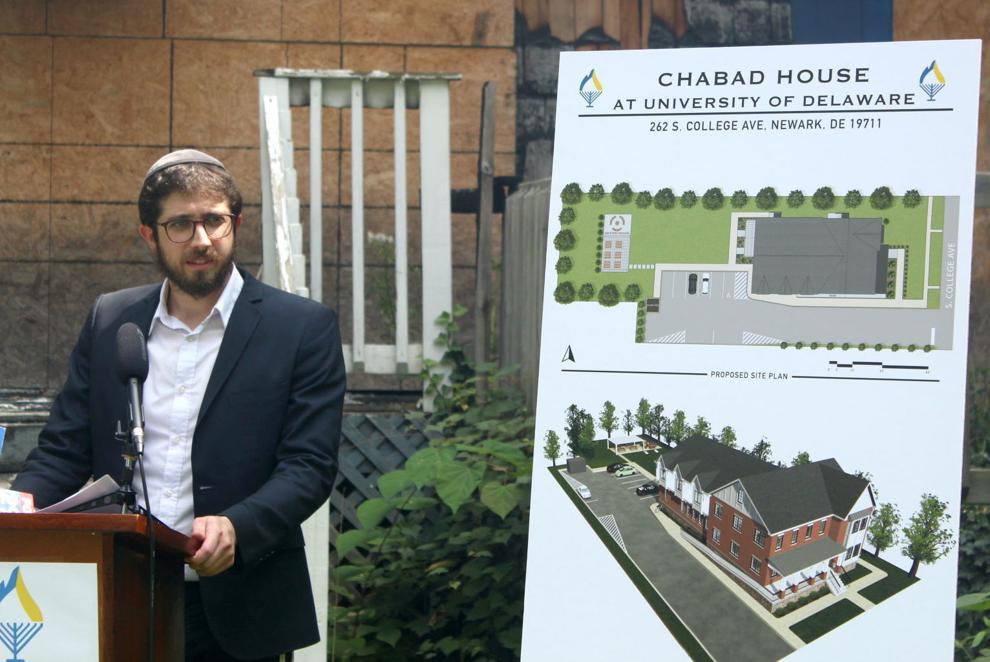 UD's Chabad Center for Jewish Life is hoping to open its new building by the end of the year after an arsonist destroyed the center in August 2020.
Slated to be built at the site of the old center on South College Avenue, the new building will include a commercial-grade kitchen and a mix of large spaces for meetings and small gathering areas.
Chabad is eager to begin construction of the new building, but the project remains tied up in the city's review process. The work is expected to take eight months to complete once it begins.
16. Freire Charter School
In April, the state department of education will decide on Freire Charter School's application to open a high school in the Newark area. The school, which currently has campuses in Philadelphia and Wilmington, would serve around 500 students at its Newark location.
School leaders say they are looking for a location near the Christiana Mall.
If approved, Freire would become the third charter high school in the Newark area, joining Newark Charter and Las Americas ASPIRA Academy. Charter schools are publicly funded, but most are not part of a traditional school district.
Freire's application will likely draw opposition from supporters of the Christina School District, who argue that charter schools divert resources from traditional public schools.
17. STAR Campus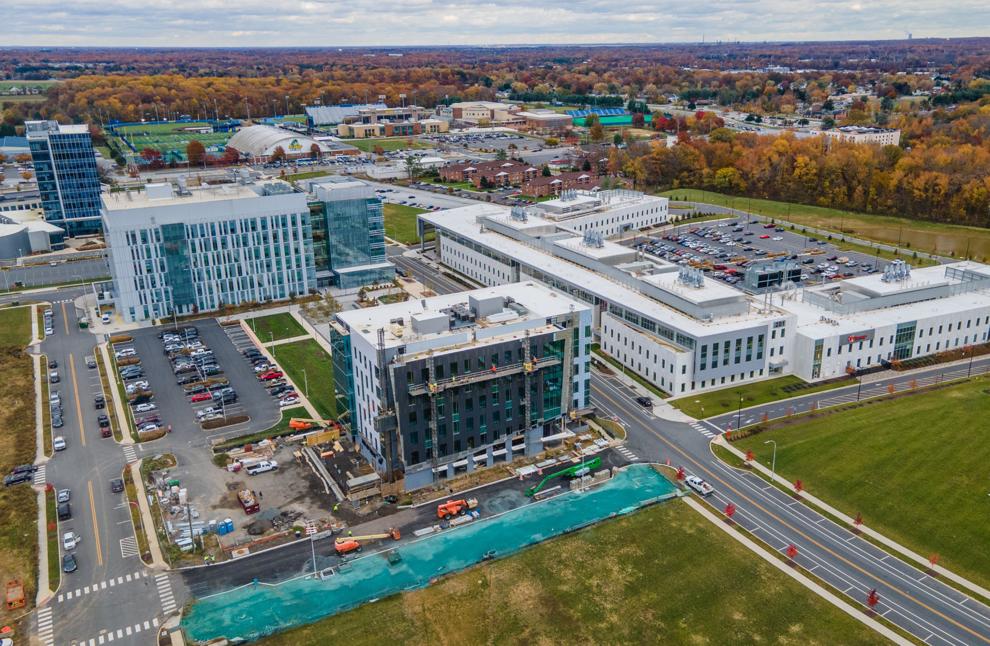 The STAR Campus' newest addition, the financial services technology building, is expected to open as early as January. The six-story FinTech building will house a mix of university and private tenants, including Delaware Technology Park and a cybersecurity leadership center.
In April, the owners of Grain Craft Bar + Kitchen will open the Grain Exchange on the first floor of the FinTech building, representing the first full-service restaurant to open on the STAR Campus.
18. Learning Loss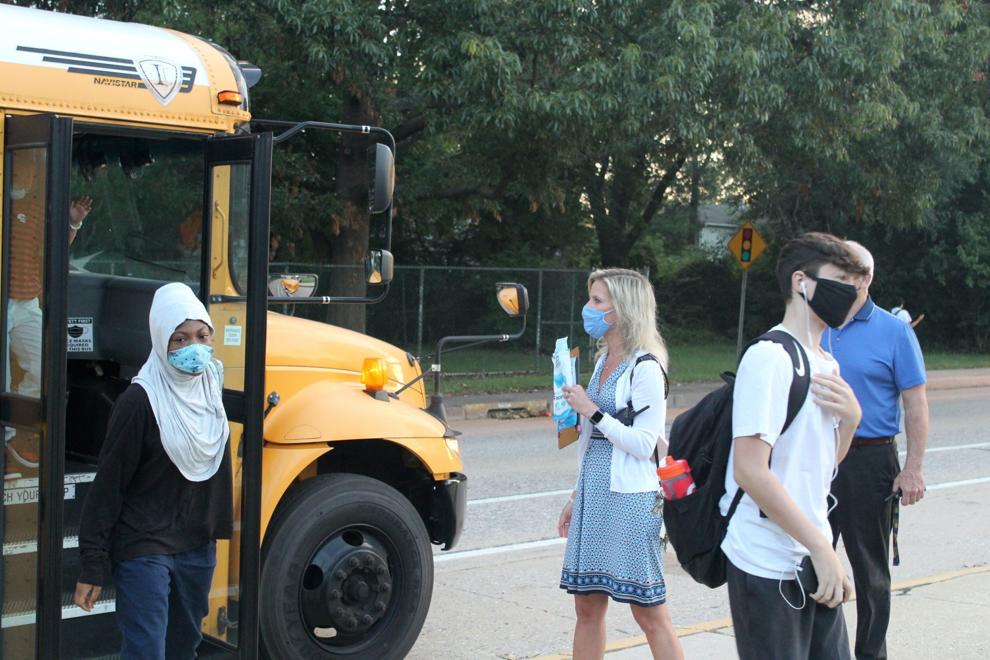 Schools will continue to struggle with learning loss as students who struggled throughout virtual learning return to school.
Those difficulties have been reflected in test scores. Between 2019 and 2021, the number of Christina School District students in poverty who were proficient in math fell from 37 percent to 14 percent.
The district has launched several initiatives to help students, such as a partnership with United Way to create learning pods to provide additional support for students in poverty. It also earmarked millions of dollars in federal relief money for programs to help reduce learning loss.
Next year will be a test of how effective these programs are, especially as COVID-19 cases have spiked again due to new variants and the holiday season.
19. Casho Mill Road underpass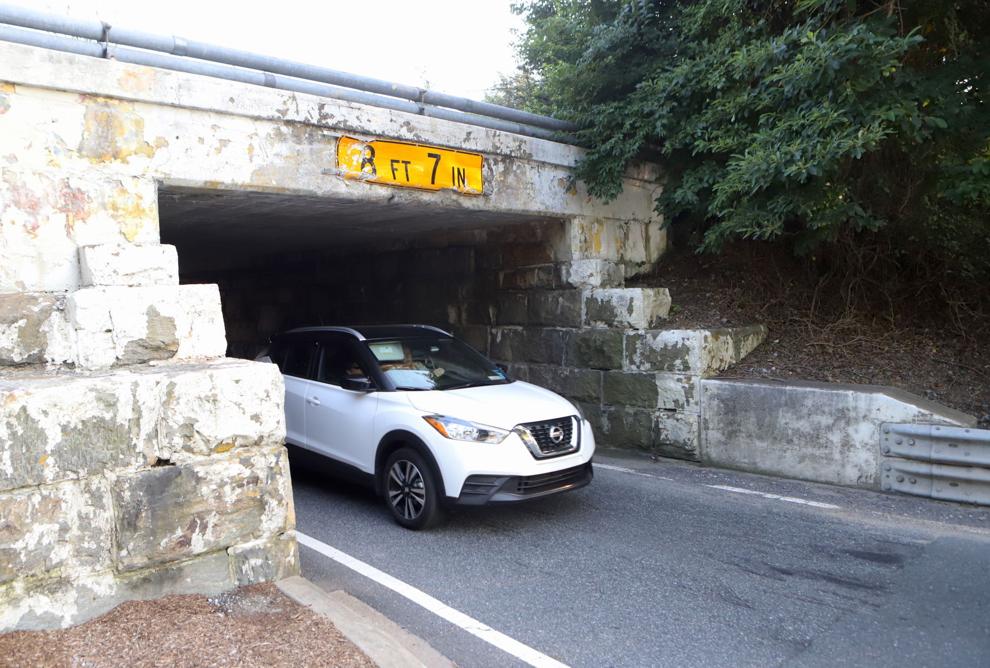 After years of discussion over how to stop trucks from hitting the Casho Mill Underpass, it appears that DelDOT will move forward with a solution this year.
The agency plans to install an over-height warning system consisting of "clankers" or chains that would hang over Casho Mill Road at the same height as the underpass.
Oversized vehicles will hit the clankers, and the sound will alert the drivers that they will not fit under the bridge.
It is modeled after a similar system used at the Holland Tunnel in New York.
20. Christina Virtual Academy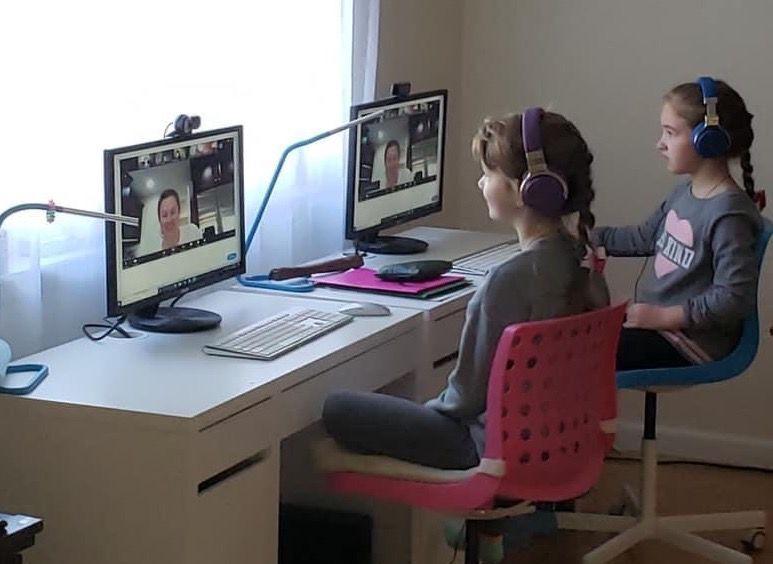 One of the most interesting changes to the Christina School District during the pandemic was the creation of a permanent virtual option, the Christina Virtual Academy.
The program, which is for students who want to continue a completely virtual education, enrolled 450 students this year. The Virtual Academy is predominantly younger students, with around 150 middle schoolers, around 200 elementary schoolers and 100 high schoolers.
As the Virtual Academy wraps up its first full year in the spring, administrators will be able to evaluate how student grades and test scores compare to traditional learning options, and current students will evaluate if they want to continue instruction at home.
21. Wilmington Learning Collaborative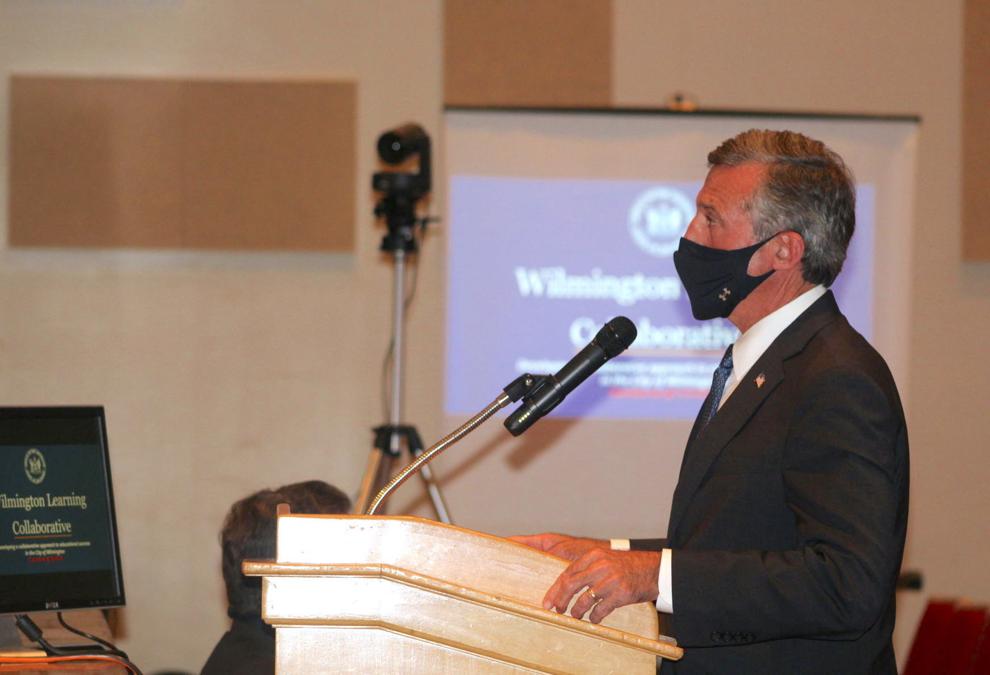 The Wilmington Learning Collaborative, a proposed initiative by Gov. Jon Carney, would change how the Christina School District operates. A partnership between Christina, Red Clay and Brandywine school districts , the collaborative would provide new oversight of middle and elementary schools in Wilmington. The board of trustees would include the superintendents of the participating districts, city school board members, trusted community leaders and education experts. Some board members have called for a high school component as well. Currently all three Christina high schools are in Newark.
A goal of the learning collaborative is to increase teacher retention, something that has become even more important as the COVID-19 pandemic exacerbates education staff shortages across the country.
22. George Wilson Center anniversary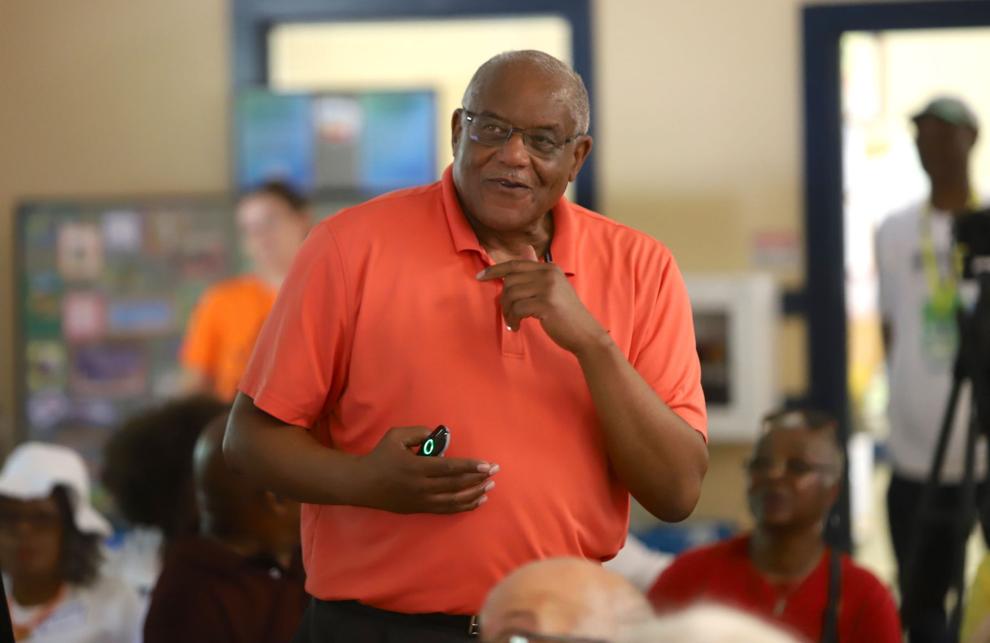 Newark is gearing up to celebrate the 100th anniversary of the George Wilson Center this fall. The building on New London Road opened in 1922 as a school for Black children and became a community center after desegregation in 1958.
There is an effort underway to convert one of the downstairs classrooms in the George Wilson Center into a small museum showcasing the history of the building and the community.
In September, the center is expected to host a reunion of people who used to live in the nearby School Hill neighborhood. A large reunion was held in 2019, but the last two were canceled due to the pandemic.
Meanwhile, Mayor Jerry Clifton and city council have committed to declaring Aug. 15 – George Wilson's birthday – as a yearly day of remembrance in honor of Wilson, a local civil rights leader and Newark's first Black councilman.