Much like in 2020, the headlines in 2021 will continue to be dominated by one story: the COVID-19 pandemic.
Coronavirus – and namely, how effective federal and state officials are at combatting it – will have broad implications for almost every aspect of daily life, from businesses reopening, to students returning to classrooms, to people being able to return to some level of normalcy.
Beyond that, we're watching a number of other big stories in Newark, as well.
Several controversial development projects will come up for a vote, the long-awaited stormwater pond and park will open at the Rodney dorm site, the city will get at least one new council member, the Chabad Center will look to rebuild after a devastating arson, and Aetna Hose, Hook and Ladder Company will move forward with plans for a new fire station.
As the new year ramps up, we've broken down 21 stories to watch in 2021.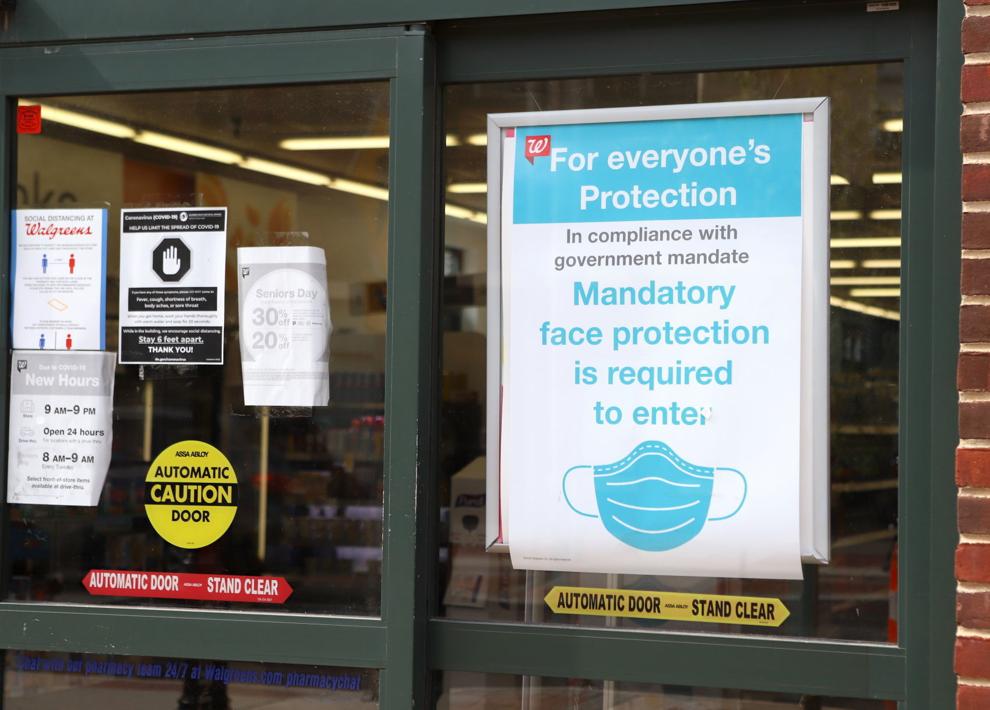 Newark – along with the rest of the United States and most of the world – enters 2021 in the throes of the worst health crisis in a century.
In Delaware, hospitalizations for COVID-19 are at an all-time high, nearly 700 new cases are being diagnosed every day and the state is closing in on 1,000 deaths. President-elect Joe Biden recently said, "Our darkest days in the battle against COVID are ahead of us, not behind us," and scientists are warning that a faster-spreading variant of the virus has arrived in the United States.
Yet, there is hope on the horizon. The first coronavirus vaccines arrived in Delaware late last month, and the state is currently vaccinating health care workers residents of nursing home and some first responders. Frontline workers and senior citizens will be eligible for vaccination as early as late January, and vaccines should be available to the general public in May.
How quickly health officials are able to get a handle on the virus will have major implications for what life looks like in 2021 – when businesses can reopen, how quickly students will return to classrooms, if the countless people who are unemployed can return to work and whether people will be able to go back to seeing friends and family and enjoying events like concerts, parades and community events.
Dr. Anthony Fauci, the nation's top infectious disease expert, predicted last month that if vaccinations go as planned, "we can approach very much some degree of normality" by the end of the year. That, however, depends on an enormous effort by state and federal health officials, as well as the public's willingness to get vaccinated and abide by social distancing and mask guidelines.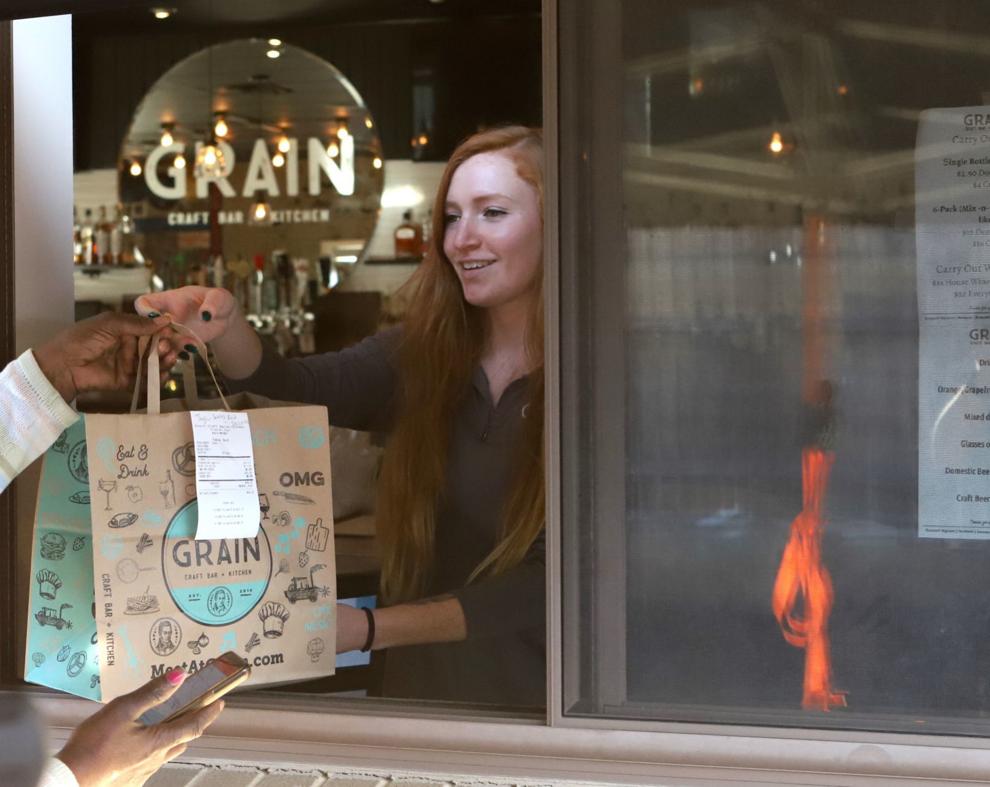 Businesses in Newark – and around the country – were decimated by the pandemic in 2020, and it seems likely that tight restrictions on capacity and indoor dining will continue at least through the first half of 2021. Whether the second half of the year brings something resembling normalcy depends on how quickly vaccines can be distributed and how well people abide by other mitigation measures.
In Newark, Main Street alone has more than two-dozen vacant storefronts – about half of those businesses closed during the pandemic, while others closed previously due to road construction or other reasons. Other restaurants are trying to hold on the best they can by focusing on take-out, delivery and outdoor dining.
As 2021 begins, there are a number of unanswered questions. How long can struggling businesses hold on, and will there be any more aid coming from Washington? As the pandemic wanes, will entrepreneurs take advantage of the vacancies and bring new creative concepts to downtown, or will the economic recovery take longer to get off the ground? How will lifestyle changes, like working from home and reliance on app-based delivery services, affect restaurants and the demand for office space?
Debate over how and to what extent to reopen schools will no doubt dominate the rest of the school year.
The Christina School District was just starting to gradually bring students back into classrooms for a couple days per week when the worsening pandemic caused the district to switch back to all-virtual around Thanksgiving. A week later, Gov. John Carney asked schools to stay virtual until after the holidays.
Now, Christina plans to restart its hybrid plan Jan. 11, but it's unclear if schools will be able to reopen fully this school year.
Many teachers are opposed to returning to classrooms due to concerns for their health, though that could change as they become eligible for vaccines as early as late January. President-elect Joe Biden has made reopening schools a priority and says he has a plan to have most schools open by the end of April.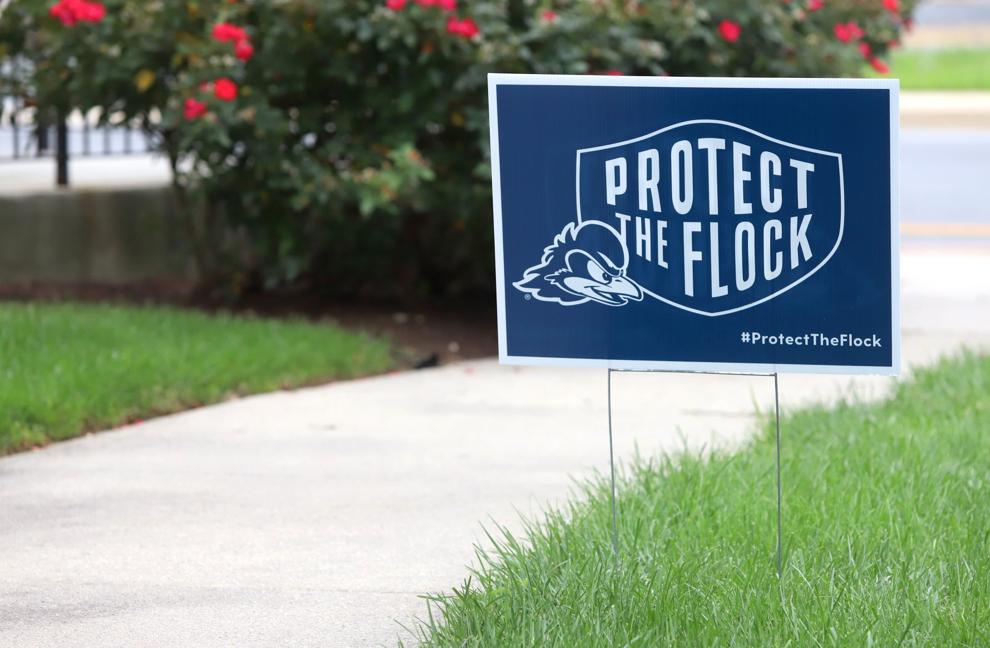 Like K-12 schools, the University of Delaware also faces a big decision on what to do for the spring semester.
In the fall, almost all classes were virtual and dorms were at approximately 20 percent capacity. For the spring semester, which begins Feb. 15, the university has plans to triple the occupancy in dorms and have in-person classes whenever possible, though officials have said that final decisions will depend on the health situation at the time.
The decision will have a major financial implication for the university. In the fall, UD had a budget deficit of $228 million, with the expectation of that increasing to $250 million in the spring. If UD can't bring back more students in the spring, the deficit could go as high as $288 million.
There are also implications for the City of Newark. Businesses, of course, want to see more students return, and the city's finances will be better off if there are more students in town using utilities like water and electric. However, the more students who return, the more risk there is for an increase in coronavirus cases, like what happened when many off-campus students returned in the fall.
As the weather gets warmer, the conversation will once again be around preventing student partying as the city and university seek to avoid a repeat of Halloween weekend, when a number of illegal parties sent Newark's COVID-19 cases spiking for weeks.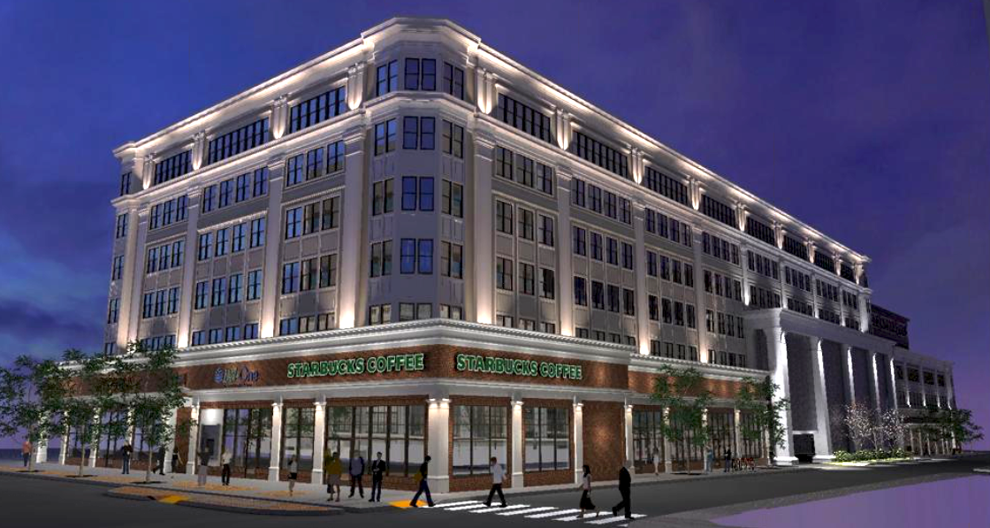 After a relatively quiet year for development projects, 2021 is shaping up to be busier.
The most controversial proposal is for a six-story building at 141 E. Main St, a 1.5-acre parcel that contains Duck Donuts, Del-One Federal Credit Union, Starbucks, the former Wooden Wheels and the former Simon Eye. The new building, which would be one of the tallest on Main Street, will include first-floor retail fronting on Main Street and retail or office space fronting on Delaware Avenue. It will also include a four-story parking garage and 60 two-bedroom student apartments on the upper floors.
Across the street, another developer is hoping to replace the building that houses Tasty Wok, Playa Bowls and the former Margherita's Pizza with a new five-story building containing first-floor retail space and student apartments.
Lang Development Group's seven-story hotel, which sparked extensive debate before it was approved in 2019, will be heading back to city council for a new vote. Lang is seeking to reduce the number of hotel rooms and replace the planned office space with apartments, a revision the company attributes to changes in the real estate market due to the pandemic.
Meanwhile, work will continue on several projects already underway, including the redevelopment of College Square Shopping Center, a student-housing complex at the site of the former Dickinson dorms and a new apartment building at the Park N Shop on South Main Street.
6. Rodney stormwater park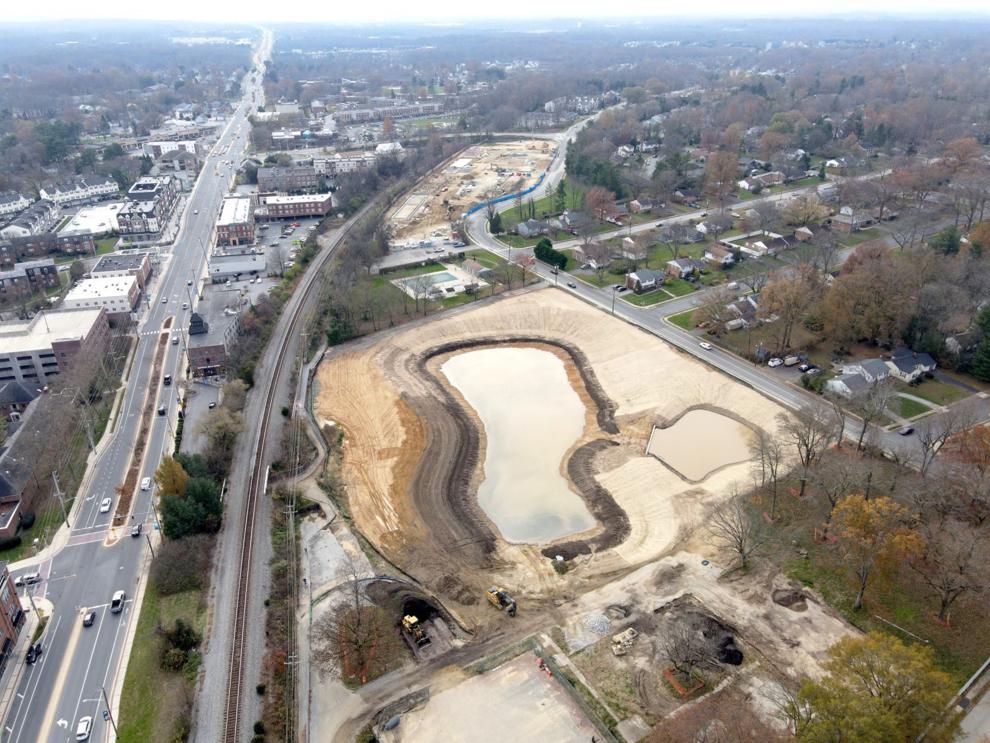 After years of discussion and a few delays, the Rodney stormwater pond and park is finally slated to open in the spring.
Construction is well underway on the $9 million project, which will alleviate flooding along South Main Street and include a bio-retention area to reduce runoff and treat stormwater, demonstration stormwater features and educational signage.
Park amenities include a quarter-mile lighted walking trail, a large playground with separate areas for toddlers and older children, an entry plaza and a handicapped- accessible fishing pier.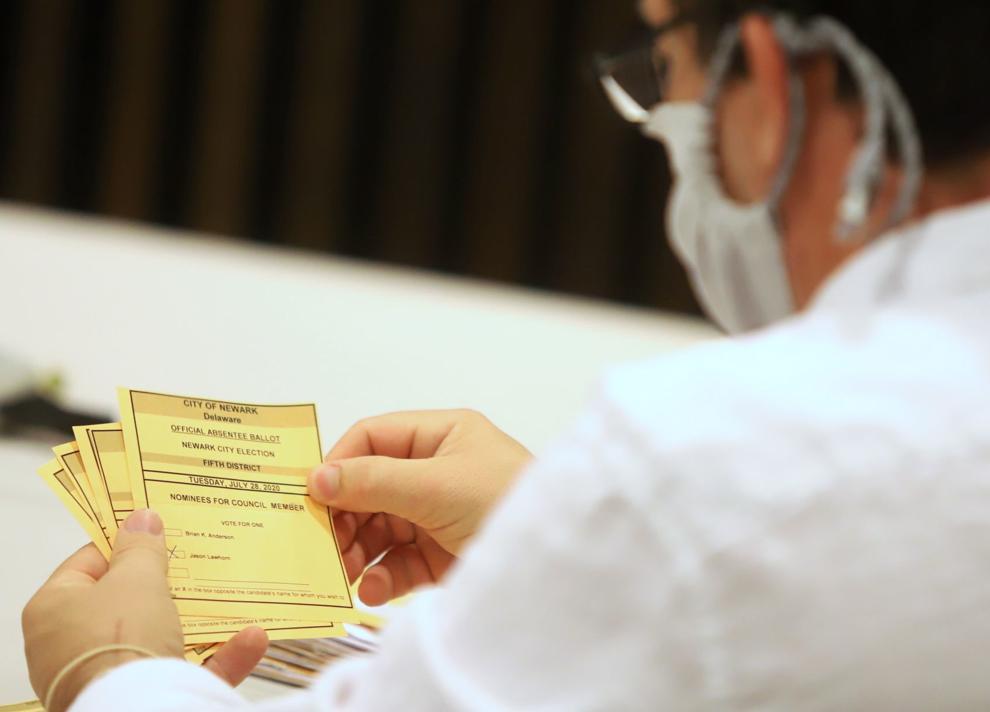 Newark's city council election is set for April 13, and like last year, officials plan to strongly encourage voters to cast absentee ballots rather than vote in person, though in-person voting will be an option.
The city is guaranteed to have at least one new council member after the election, as District 4 Councilman Chris Hamilton announced last year he won't seek a third term. Also up for re-election are District 1 Councilman James Horning Jr. and District 2 Councilwoman Sharon Hughes, who are both in their first term. The filing deadline is Feb. 8.
Meanwhile, three seats are up for grabs in the May 11 Christina School Board election. Warren Howell, Susan Mitchell and Monica Moriak were all appointed to fill vacancies last year and must run to keep their seats.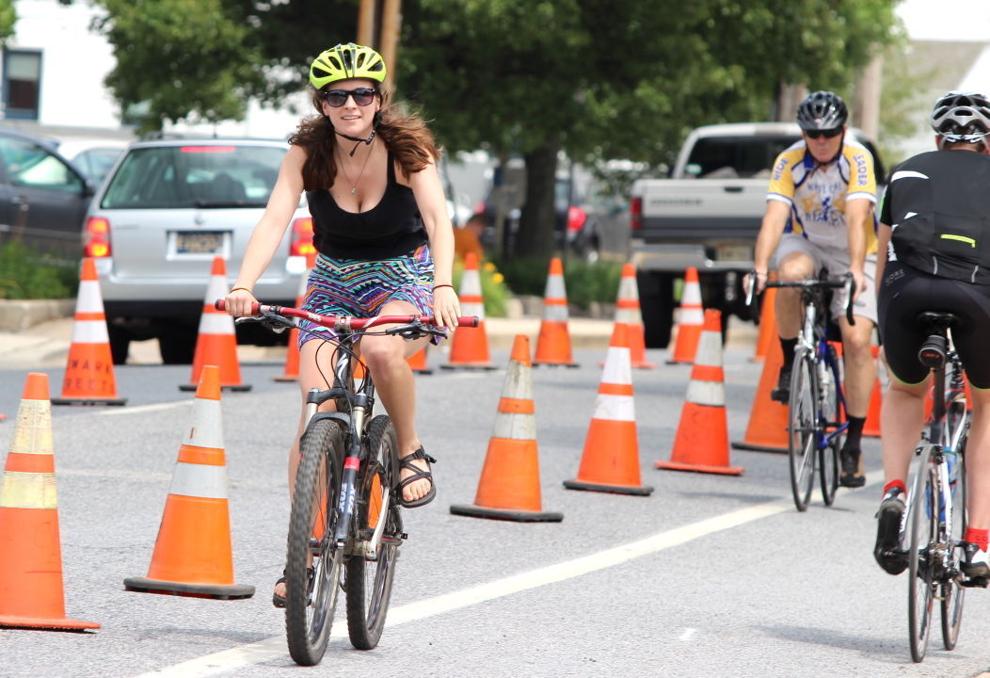 Construction will continue to be a major factor for anyone who uses Elkton Road on a regular basis.
In the fall, work began on a two-year overhaul of the highway, from Casho Mill Road to the state line. The project will add a third northbound lane and also include a 10-foot-wide paved bicycle and pedestrian path that will run parallel to the northbound lanes but be separated by a grassy median.
The Delaware Department of Transportation shut down the northbound lanes – the ones used by drivers coming from Maryland – shifting all traffic to the southbound lanes, where there is one lane in each direction. That configuration will be in place through June, when work will shift to the southbound lanes, and contraflow traffic will be moved to the northbound lanes until June 2022.
This summer, DelDOT will begin a yearlong project to repave Delaware Avenue and install a two-way protected cycle track that will separate bicycles from vehicular traffic and give cyclists a legal way to travel west.
Other notable projects include the completion of pedestrian/bicycle upgrades in front of Downes Elementary School and reconfiguration of the Interstate 95-Del. 273 interchange this spring.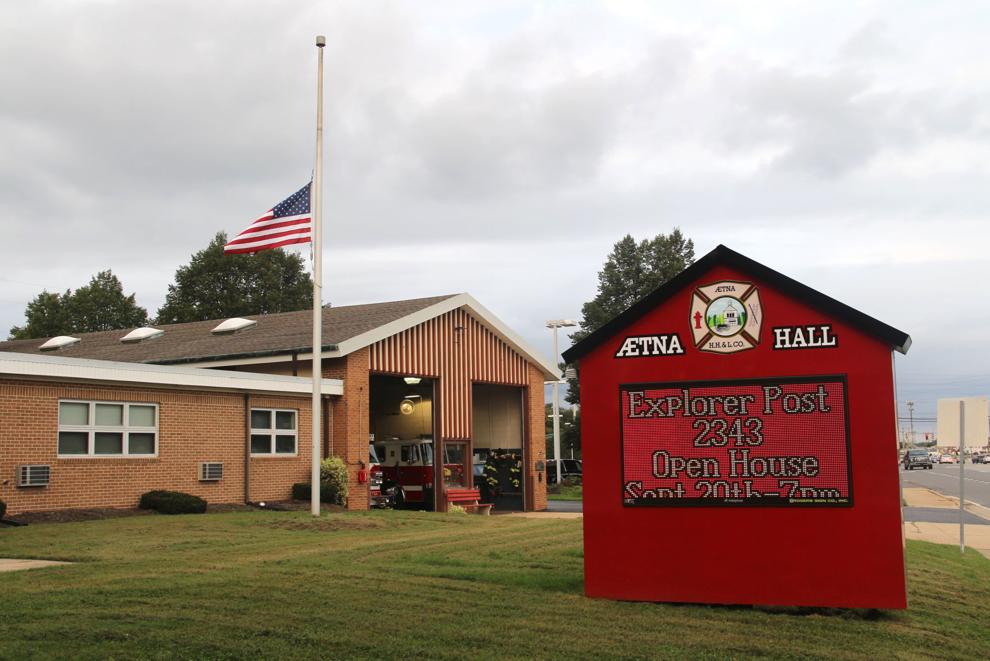 After closing its Ogletown Road station in August, Aetna Hose, Hook and Ladder Company is still deciding on a plan for a new station elsewhere in Newark.
The exact plans are still being worked on, but the department plans to invest $12 million in facilities and equipment over the next five years.
An Aetna spokesman said this week that the department will renovate and expand its station on Thorn Lane to serve as the administrative headquarters and build a new station somewhere in downtown Newark to replace the Academy Street station, which is nearly a century old.
The location has not been disclosed, but Aetna plans to have the design done by March and then begin the approval process with the city.
One idea being considered is a partnership with a local developer to build a mixed-use facility that would include a new fire station as well as apartments and/or a parking garage. That would reduce Aetna's costs and also provide space to expand the department's live-in program, which provides free living space to college students in exchange for them working as firefighters.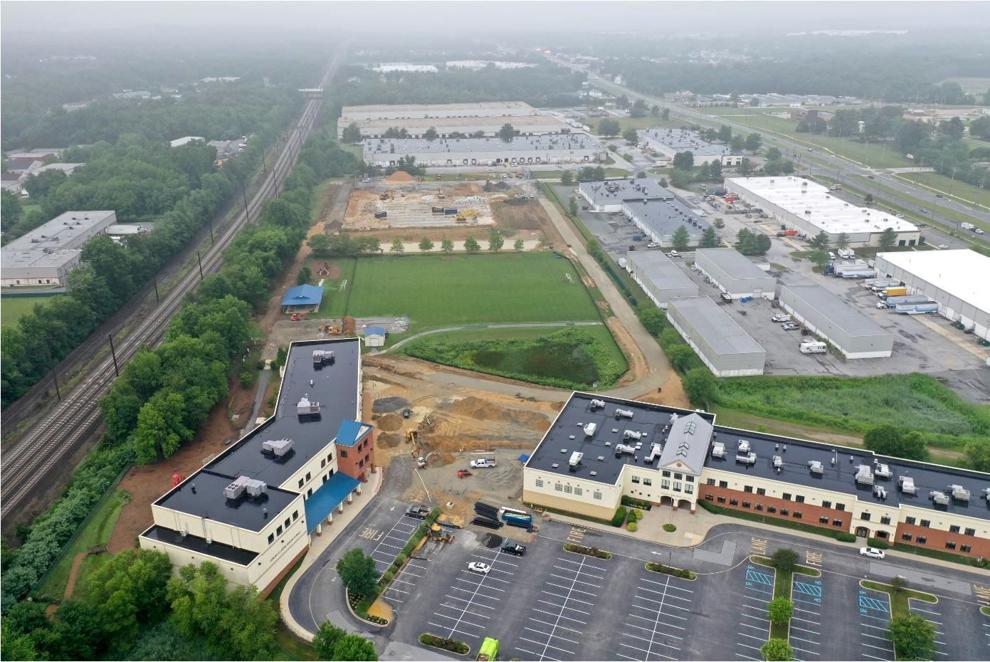 The Christina School District is planning several major renovation projects after voters approved $10 million in bond funding via last year's capital referendum.
The projects include renovating science labs at Christiana High, building four new classrooms at Downes Elementary to expand the Chinese immersion program, renovating the auditorium at Newark High and repairing infrastructure at Christina Early Education Center, Marshall Elementary and Leasure Elementary.
Meanwhile, Newark Charter School is working on a $20 million expansion project that will add a fourth building to its campus and allow the school to serve an additional 600 students. This fall, the school will open a new commons building linking the intermediate and primary schools and providing space for additional classrooms, intervention rooms, offices, a second art room and an expanded library.
A new junior high school, located on recently acquired land behind the intermediate school, will open in 2022. The new building will allow NCS to split up junior high students and high school students, giving each group their own dedicated space and more closely following the middle school/high school configurations common in traditional public schools.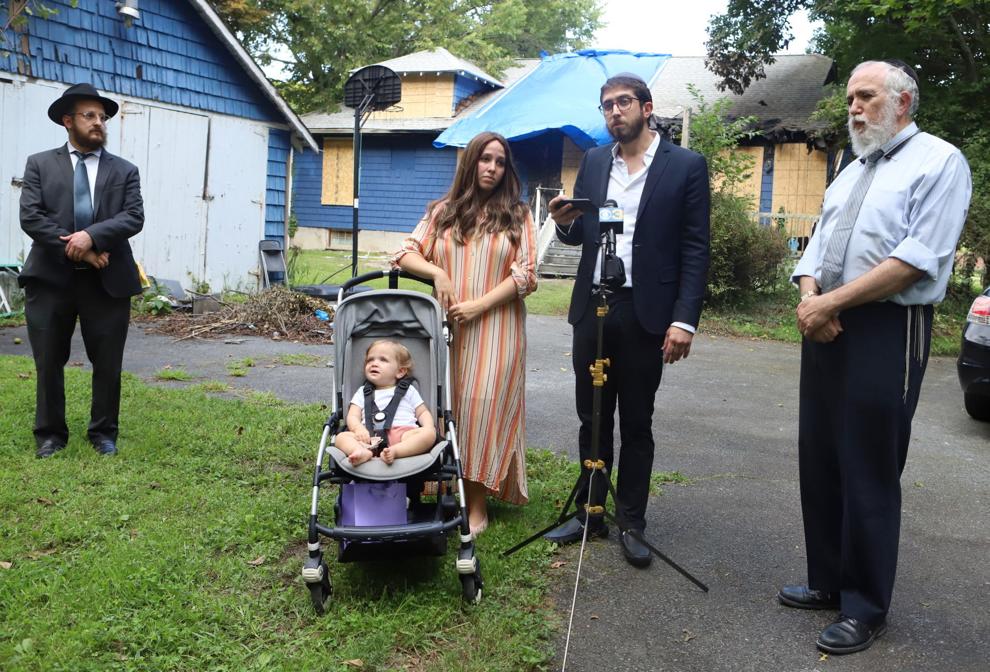 The Chabad Center for Jewish Life will look to rebuild after an arsonist destroyed the South College Avenue building that was a gathering space for Jewish students at the University of Delaware.
Chabad is planning a new, three-story building that will have twice the space as the old one, as well as various other upgrades. It hopes to open the new facility by the end of the year.
The organization is aiming to raise $3 million for the project, and donations have poured in since the August fire.
12. Paper Mill Road bike bridge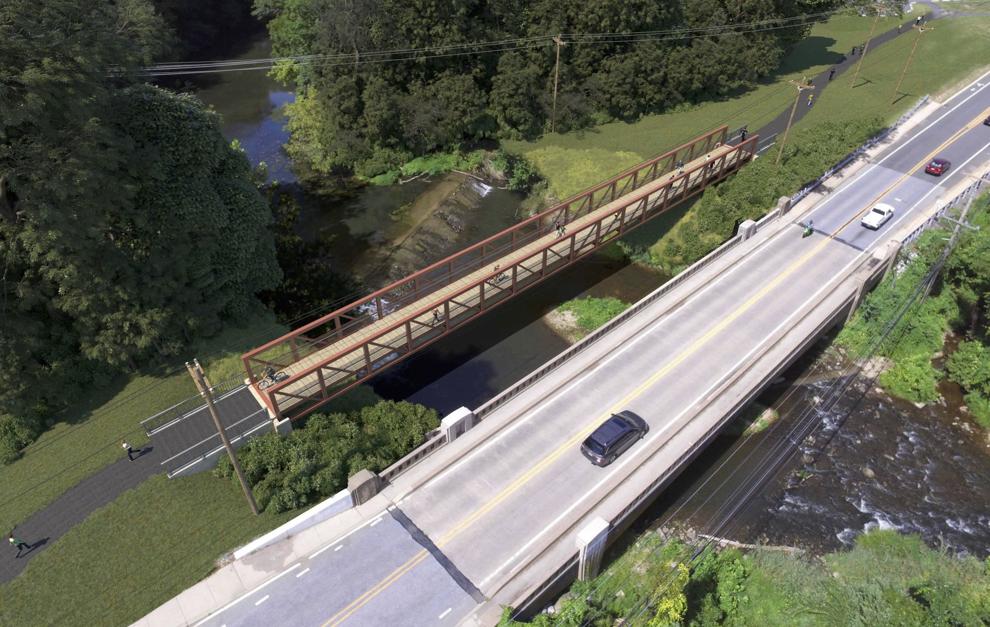 Work will begin on the controversial bicycle and pedestrian bridge over White Clay Creek in August.
To proponents, the bridge is a crucial step in providing safer passage from Newark's downtown to neighborhoods and trails north of the creek. To opponents, it's an example of wasteful government spending that keeps increasing in cost.
Now estimated at $2 million – a cost funded primarily by a federal grant – the bridge will parallel Paper Mill Road near Timothy's of Newark.
Prior to the construction of the bridge, the Delaware Department of Natural Resources and Environmental Control will remove the dam in the creek, which will spur fish migration.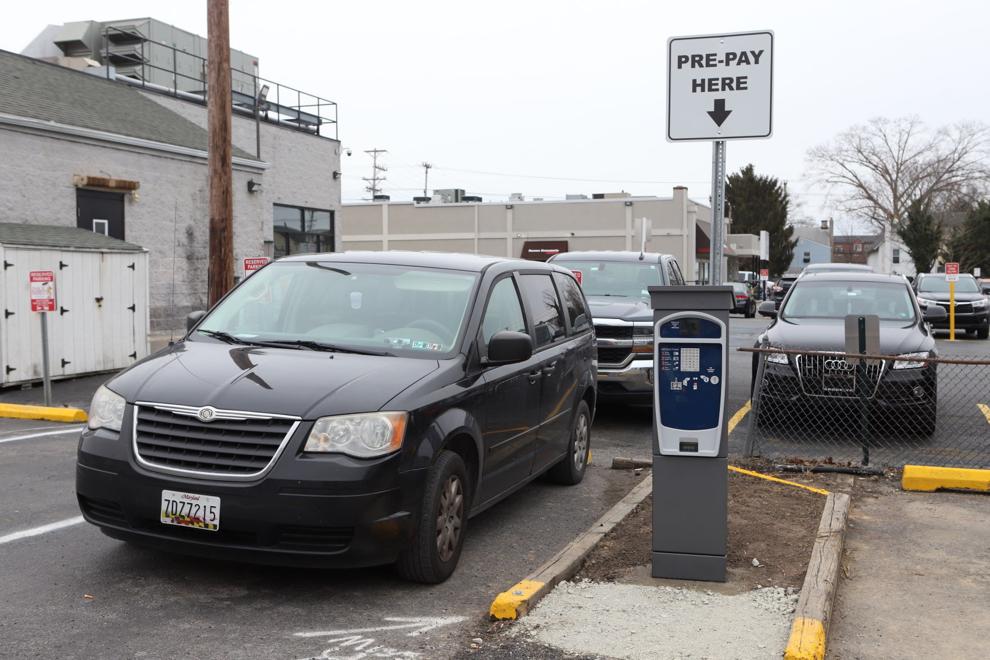 Parking is always a hot topic in Newark, and 2021 could bring new challenges.
Three development projects in the pipeline will impact three parking lots currently leased by the city: Lot 3 behind the Green Mansion, Lot 4 behind Walgreens and Lot 7 behind Starbucks. Two of the projects will include parking garages that will be open to the public, but those lots will be closed or severely limited during the construction process.
The exact impact on the availability of downtown parking will depend on the timing of the projects and how quickly demand for parking bounces back following the pandemic.
Meanwhile, city council will debate a controversial proposal to charge for parking in Newark parks, particularly the Newark Reservoir. Councilman Chris Hamilton brought up the issue after expressing concern about the number of out-of-state visitors at the reservoir and suggested the city charge a fee to anyone who doesn't live within Newark's municipal boundaries. City staffers are analyzing the idea and plan to bring it to council for a vote in March.
14. Energy efficiency initiatives
The city's $10 million energy efficiency project is slated to be completed by the end of 2021.
A major part of the project is the installation of solar panels on the roof of the municipal building, the George Wilson Center and two buildings at the city maintenance yard off Phillips Avenue. Solar panels will also be installed in a vacant field near the Newark Reservoir, and the existing McKees Solar Park off Cleveland Avenue will be expanded.
Other items include the installation of LED lighting in city buildings and parking lots, new LED pedestrian lights around Newark, new high-efficiency transformers and a waste oil generator. The project also includes installation of a new HVAC system at the George Wilson Center, a retrofit of the HVAC system at the municipal building and roof repairs on several buildings.
The project is financed with a loan, and savings from the upgrades will pay for the entire project over 20 years.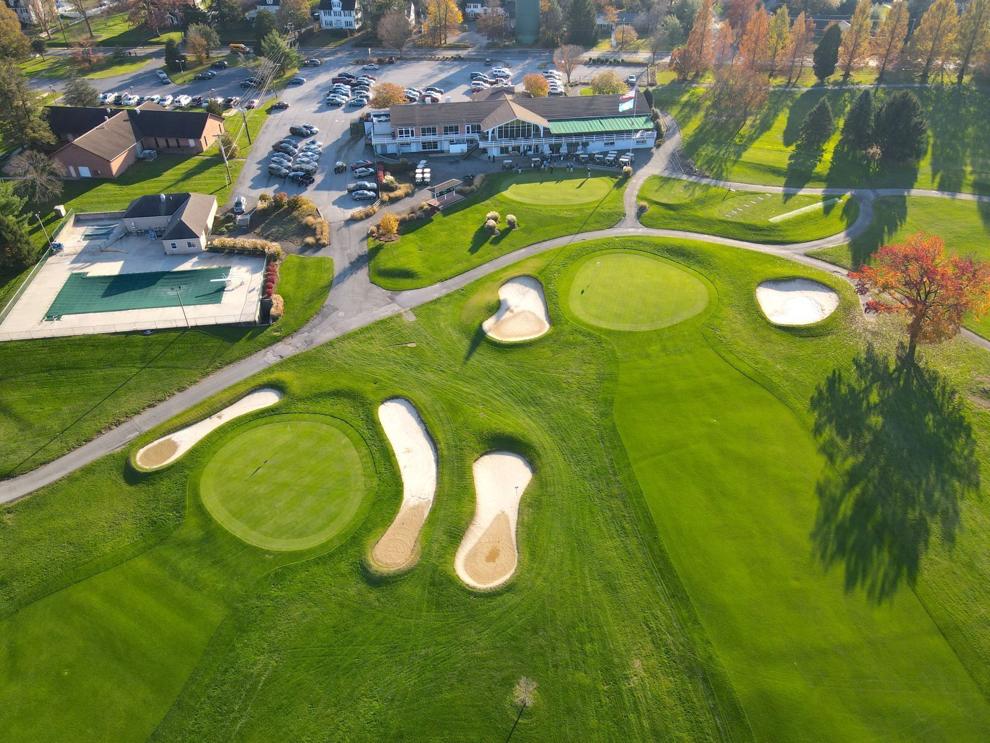 In 2020, Newark Country Club made a major decision that was years in the making: it agreed to sell the property to Lang Development and then lease it back for 10 to 20 years.
This year – which marks its 100th anniversary – the club will pursue a renovation project and marketing push as it tries to reinvent itself to stay relevant for another generation.
Club president Chris Scherf said in November that no definitive plans have been made for renovations, but the initial focus will be on improving the golf course. "We've been playing defense financially for several years," he said. "This gives us the opportunity to really try to build something."
16. Newark Housing Authority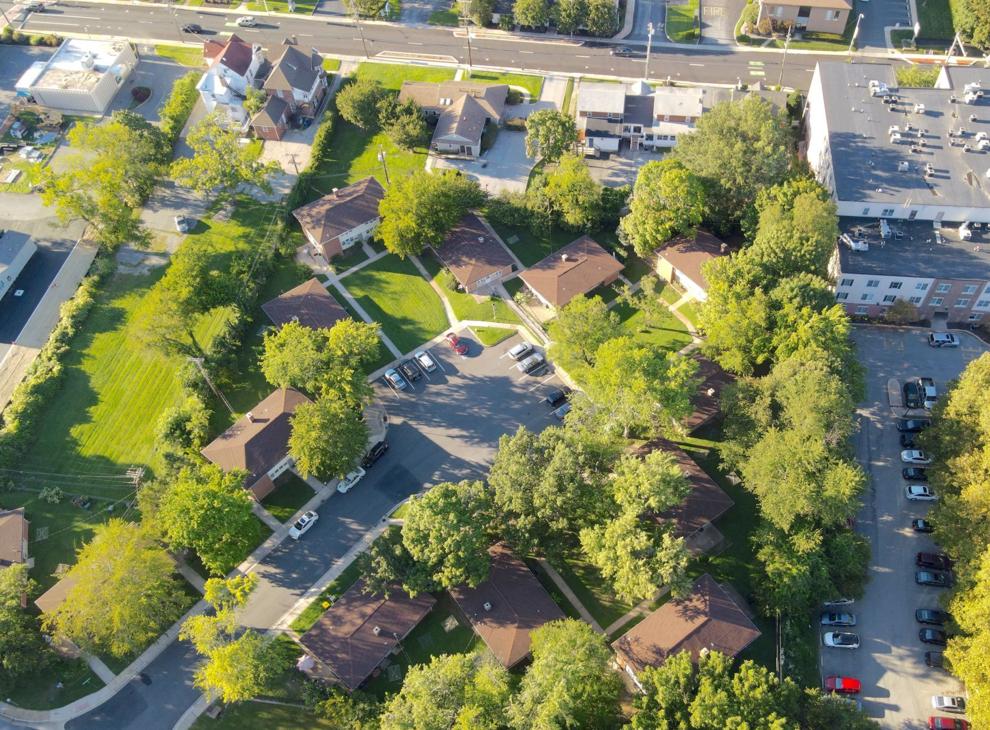 The Newark Housing Authority will continue working on a project that could reshape its George Read Village property.
After years of quiet planning, NHA has selected a developer to help redevelop the agency's headquarters on Main Street and the senior housing units located behind it.
The mixed-use redevelopment plan would include a new NHA administration building, retail space, community space and up to 70 housing units.
The project requires a rezoning, and NHA plans to submit its plans to the city by February.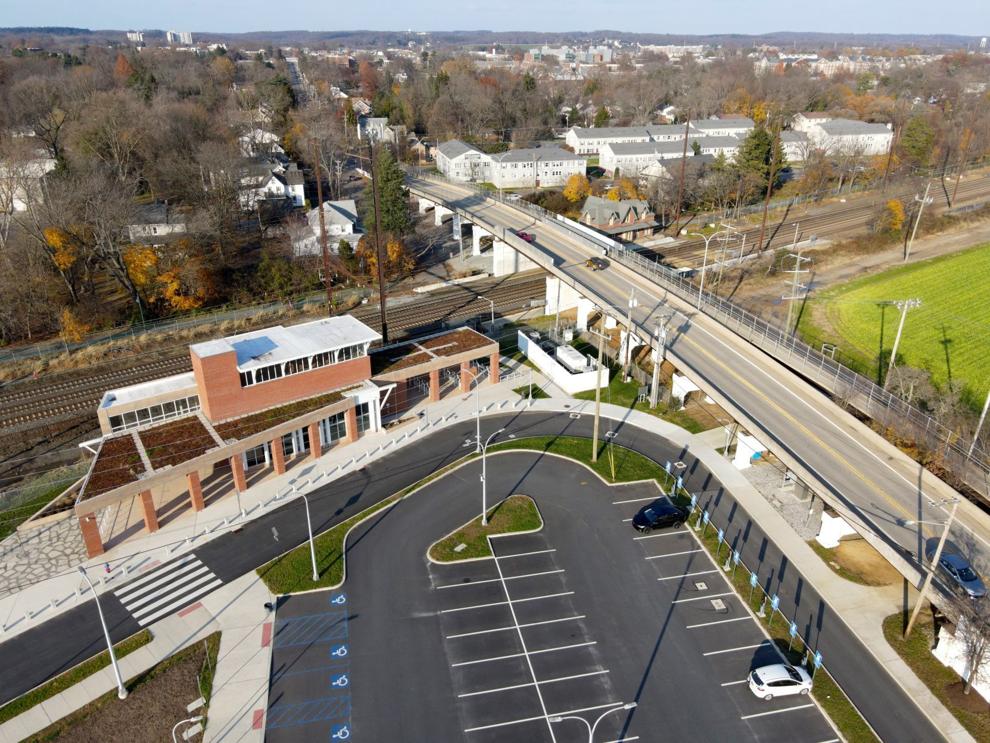 At the University of Delaware's STAR Campus, construction of the newest structure, a financial services technology building, is expected to wrap up by November.
The six-story, 100,000-square-foot building is a partnership between UD, Delaware Technology Park and Discover Bank. DTP will own the building, which it will fund with a below-market-rate loan from Discover, and UD will lease space in the building.
UD officials said the $38 million building will foster collaborations between students and companies in the growing field of financial services technology, often referred to as FinTech. The building, which is located behind the newly opened biopharmaceutical building, will contain a mix of university and private tenants.
A short distance away, the new train station is slated to open early this year, according to a DelDOT spokesman. Construction was completed last year, but it has remained closed because SEPTA is not providing service to Newark during the pandemic. DelDOT is hopeful service will resume in the first quarter of 2021.
Beyond that, it's unclear what the immediate future holds for the STAR Campus. UD has a decades-long plan to build out the site – including a hotel, conference center and graduate student housing – and has previously said it is in talks with dozens of companies looking to locate there. However, UD is currently in a financial crisis due to the pandemic and has put most new projects on hold.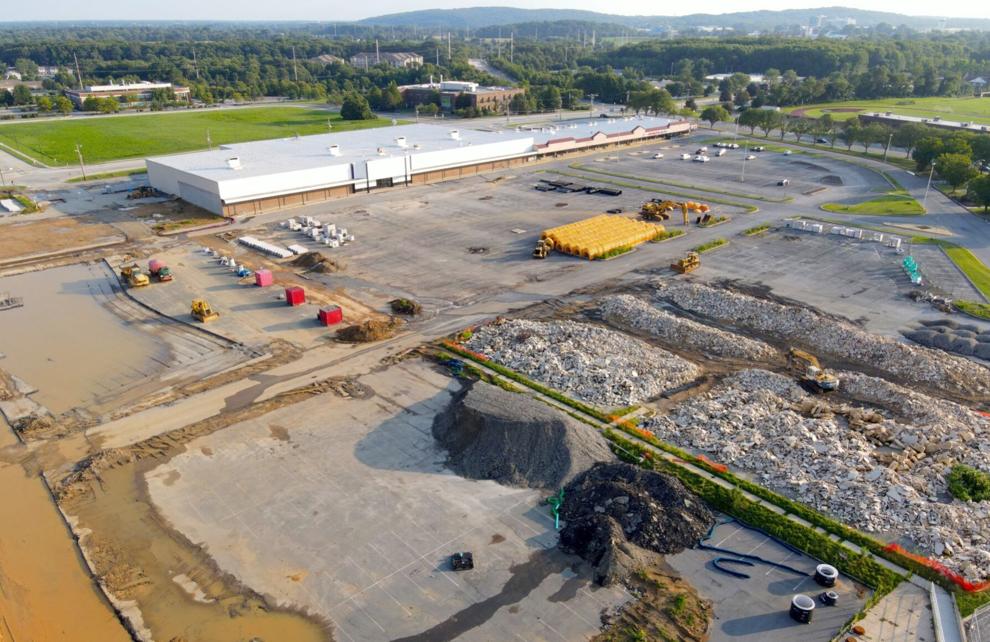 After years of discussion, the city could implement two measures intended to ensure developers pay for their projects' impact on the city.
Early this year, council is expected to vote on impact fees, which are intended to help pay for the cost of the project's broader impact on the city's infrastructure and services. "An impact fee is essentially a community 'buy-in' fee for new residents and businesses. In order to build a new home or business, developers and builders are assessed a fee to add or expand the public capital facilities or services that their new homes and businesses will need," Planning Director Mary Ellen Gray explained last year.
Meanwhile, a city committee is working to implement a Transportation Improvement District, which will require developers to chip in to fund road infrastructure projects.
Under current rules, only projects anticipated to generate 500 trips per day or 50 trips per hour require developers to commission a traffic impact study and pay for any needed road upgrades. None of the projects Newark has considered in the past few years have met that threshold, not even projects like the Main Street hotel, Dickinson site apartments and Springhill Suites hotel that drew opposition from neighbors concerned about increased traffic. That means that, even as those projects bring more cars into town, the developers do not have to fund any road improvements.
However, with a TID, transportation needs are studied holistically, and all developers will be required to pay their share based on the size and type of their project.
19. Diversity initiatives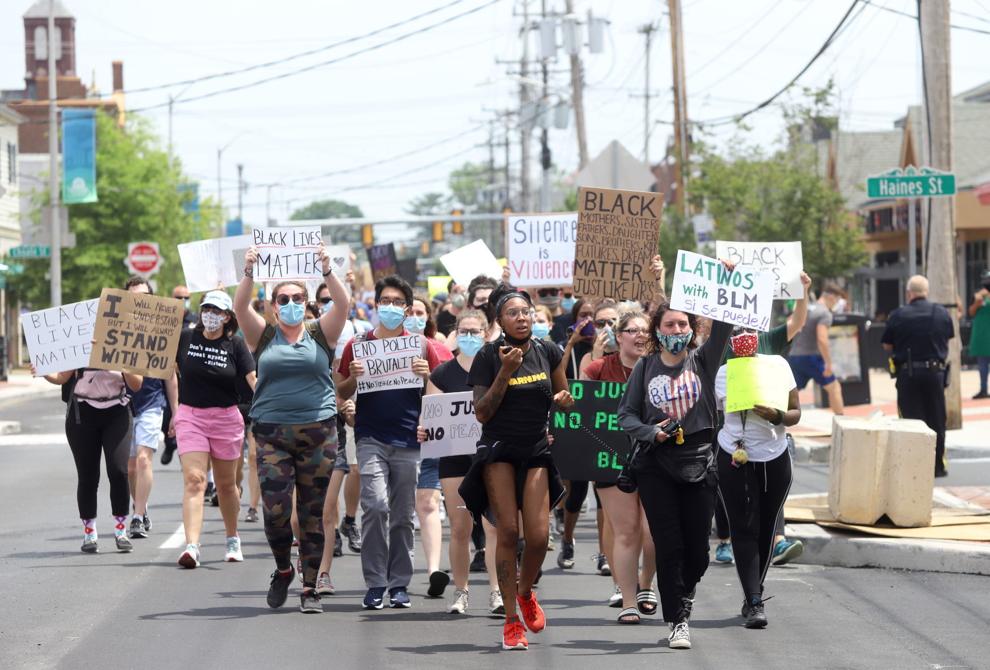 Amid the national conversation about race and social justice last year, some Newark elected officials and residents expressed concern about the lack of diversity among the city's appointed boards and commissions.
Since then council has been working to attract a wider pool of applicants by better publicizing vacancies and standardizing the application process. The city secretary is tracking the progress, and this fall will provide a report to council along with suggestions for possible further changes.
Meanwhile, Mayor Jerry Clifton is in talks with a local artist who has expressed interest in painting a mural that highlights the diversity of Newark. The mural would be painted on the abutments of the CSX train tracks over Capitol Trail, near McDonald's. The existing murals there are faded and worn.
20. Comprehensive development plan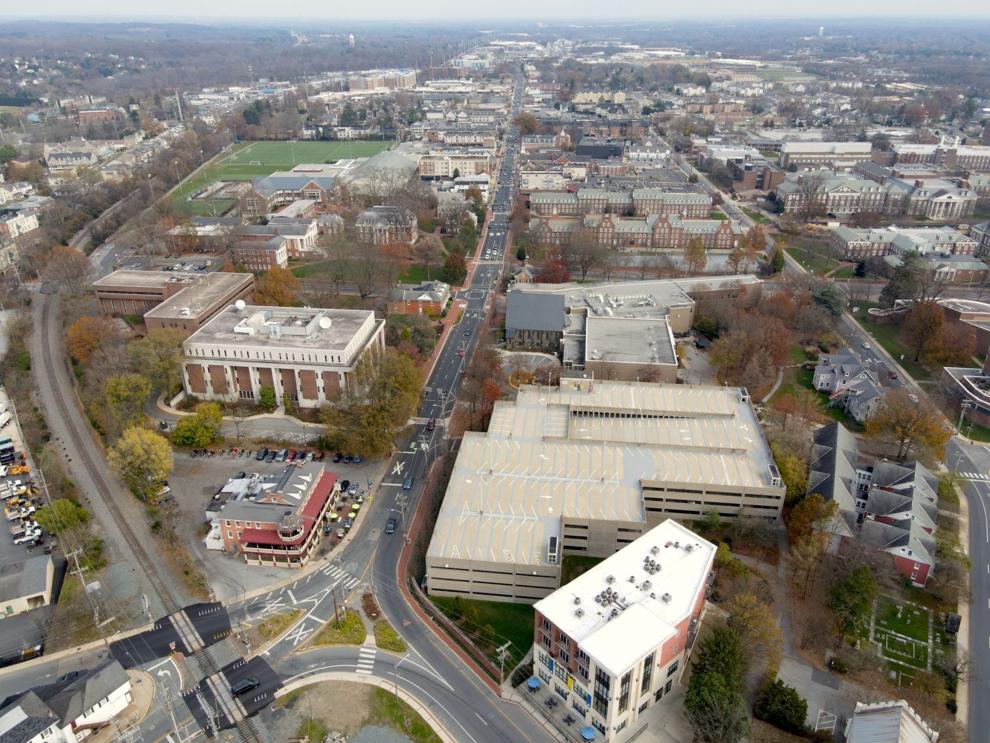 The planning commission is beginning a revision of the city's comprehensive development plan, which under state law must be reviewed every five years.
While not necessarily an exciting or flashy topic, the comp plan has broad implications for development in Newark and lays out the city's priorities and high-level guidelines for growth.
A steering committee made up of city officials, residents, business owners, a university representative and others will hold several public meetings over the next few months to discuss the plan and any proposed revisions.
21. Census reapportionment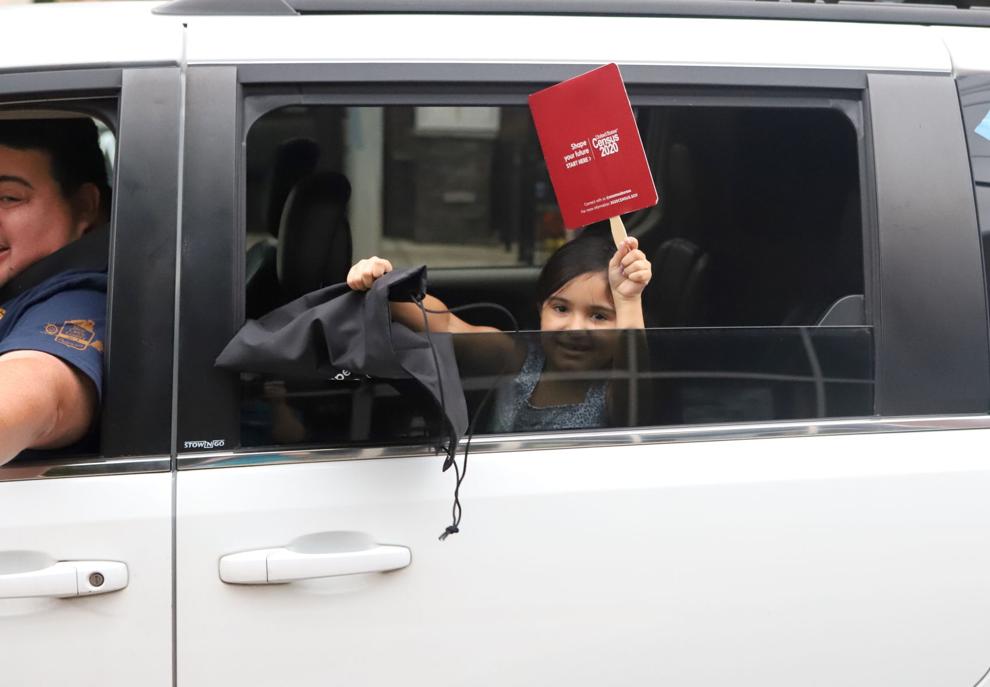 The U.S. Census Bureau will release results from the 2020 Census by April, and then the work of redrawing legislative districts will begin.
State senate and state representative districts will be reapportioned by the legislature. In Newark, council districts will be redrawn by a committee and ratified by city council.
Depending on how the new lines are drawn, some residents will find themselves with new political representation. Northern Delaware may continue to lose seats as southern Delaware sees more rapid population growth.