Local, state and federal officials are uniting to fight against CSX's proposal to close the Casho Mill Road underpass, and officials are also planning a new type of warning device intended to prevent trucks from hitting the railroad bridge.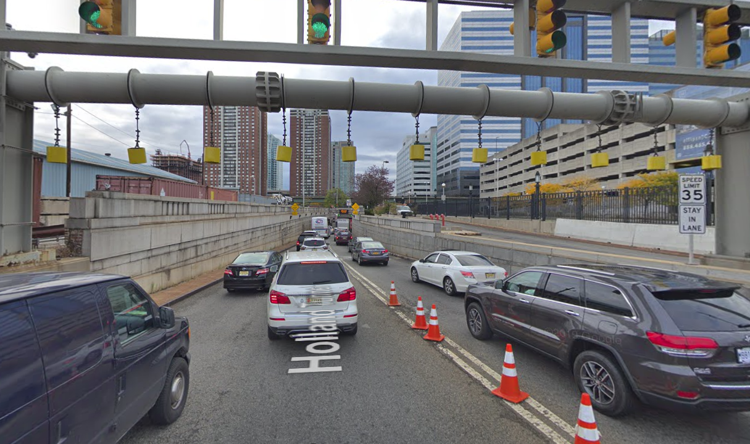 "We have DelDOT, the city of Newark and we have Sen. [Chris] Coons' office involved with this," State Rep. Paul Baumbach said this week. "We're doing everything we can to make sure justice prevails and that Newark prevails."
Officials spent the last week scrambling to respond to CSX's request, which came via a letter sent to the Delaware Department of Transportation earlier this month. CSX claims it first mentioned the closure in a meeting last October, but Baumbach disputed that claim, saying the request "came out of the blue."
The railroad agency says the one-lane underpass, which is often hit by U-Haul trucks and other tall vehicles, is a safety concern and needs to be closed to vehicular traffic. However, city and state officials say Casho Mill Road is an important thoroughfare in western Newark and closing it would cause congestion by pushing traffic toward Apple Road or downtown Newark.
"The letter from CSX showed a disappointingly low level of professionalism," Baumbach said.
CSX's claim that Casho Mill Road, which sees 11,000 vehicles each day, is a low-volume road "really borders on gross incompetence," Baumbach added.
The next step, he said, is for DelDOT to meet with CSX to discuss a path forward.
"I'm hopeful we're going to get past the silliness of CSX's initial letter to more constructive and respectful discourse and that we'll get a good outcome," Baumbach said.
Meanwhile, city and DelDOT officials are researching the law to determine what their options are.
In a statement emailed to the Newark Post last week, CSX spokeswoman Sheriee Bowman appeared to defer to DelDOT.
"Ultimately, any decision regarding the underpass requires approval from the road authority," Bowman said.
Local officials, though, aren't so sure.
"We're not sure at this point what level our ability is to stop it," Newark City Manager Tom Coleman said. "Generally railroads are regulated at the federal level and they have pretty broad exemptions from state and local regulation and interference."
He added that he is researching whether the road predates the 110-year-old railroad bridge.
"If we can prove the road was there first, that might give us a leg to stand on," he said.
Coleman added that it's still not clear how forcefully CSX will push for the closure.
"At this point, I don't know that CSX is dead-set on closing the tunnel and isn't just more concerned about safety and trying to use this to force the issue," he said.
To that point, the city and DelDOT are considering installing new types of warning devices that would hang over Casho Mill Road at the same height as the underpass, which is the most-struck bridge in the state, with 61 crashes there since 2005.
"They could be all sorts of materials – chains, tubes, cans, etc.," city spokesman Kevin Liedel said. "At this point, the brainstorming is considering all available options for DelDOT's consideration."
The warning system would be modeled after a similar system at the Lincoln and Holland tunnels in New York.
"They have these things hanging down that hit you if you're too high," Baumbach said. "It's much better to have something plastic hit you than something concrete. As long as it's done well, it should be able to be pretty darn successful."
Coleman said the city has proposed that idea in the past, but DelDOT was concerned about legal liability if a truck hit the warning device and caused a piece of it to fly off and hit another vehicle.
"We know there's a safety risk from people hitting the bridge, so at what point is the risk from people hitting the bridge greater than the secondary risk of something flying off?" Coleman said. "I'd be willing to bet the Lincoln Tunnel has a much higher volume than Casho Mill Road and if it works there, it will work here."