After more than 80 years in Newark, Chapel Street Players is still going strong. The community theater organization puts on several shows a year and gives local actors and directors a chance to show off their skills.
The theater itself – a former church sandwiched between student rental properties on North Chapel Street – hasn't aged as well, however. The building is cramped and has maintenance and accessibility issues, the lack of parking is an ongoing problem, and the neighborhood is becoming less hospitable.
A number of years ago, the board decided that moving is the best option.
"It's been a goal of mine for the last 10 years," Scott Mason, president of the organization said. "Many of us felt that if we didn't get out, we would be strangled out."
Finally, the organization is on the precipice of a new chapter.
Late last year, it signed a deal with Lang Development Group to trade the Chapel Street property to Lang in exchange for a new theater that will be built off Paper Mill Road, behind Timothy's restaurant. It will be joined by an art gallery and a new restaurant.
The project, which must be approved by city council, will also include apartments and a new office building.
"We're excited because Chapel Street has been around for decades and they've been such a part of the community for so long," said Chris Locke, senior vice president and general counsel for Lang Development. "We're thrilled they're going to stay here in Newark, and we're going to provide them with a state-of-the-art theater that is going to be something the community can really be proud of."
New home a long time coming for theater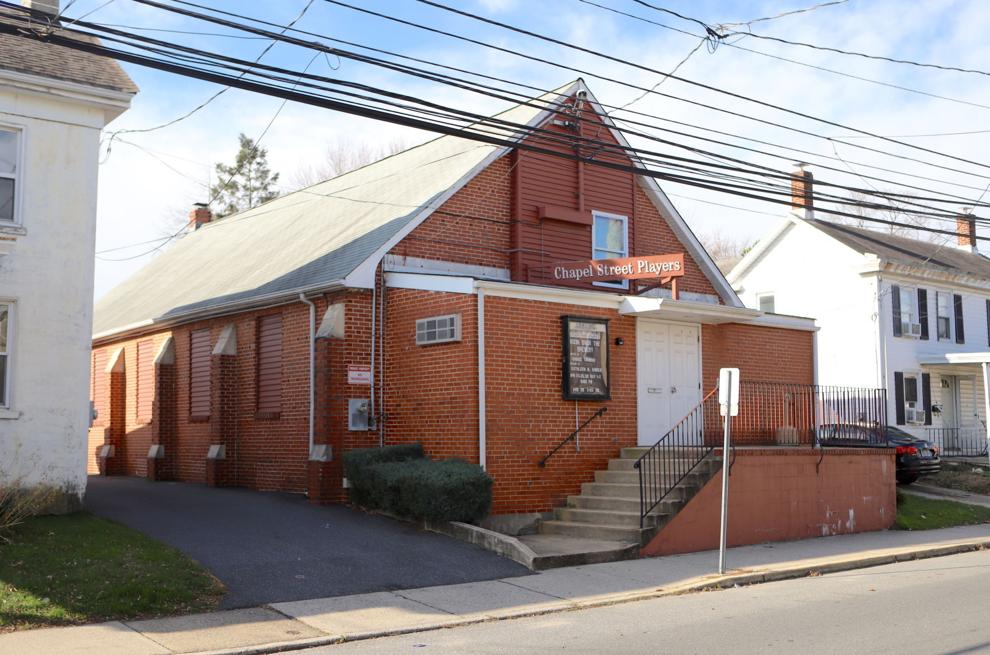 Chapel Street Players, which was founded in 1934 as the University Drama Group, moved to its current location in 1968.
At that time, Newark was a lot smaller, and Chapel Street was still dominated by owner-occupied homes. As student housing took over, trespassing, vandalism, partying and noise became a common occurrence, Mason said.
The theater, which has only a few parking spaces on-site, has a long-standing arrangement with Newark Shopping Center that allows patrons to park there for shows, but the shopping center's recent revitalization has made parking harder to find. For some older patrons, it's too far of a walk.
"When I first started in 1989, there was upward of 300 to 400 subscribers," Mason said, referring to people who buy season tickets. "That number has dwindled down to about half in these later years because people just don't want to deal with it."
He hopes that moving to a new location with plenty of parking and updated amenities will spark renewed interest in the theater. Recently, CSP reduced each show's run from three weekends to two due to lack of demand, but it plans to go back to three after the move.
The new building will have up to 200 seats – an increase from the current 155 – as well as a large lobby, box office, bar area and green room.
"It will be such a better experience for the patrons and for the volunteers," Mason said.
Over the years, CSP has talked with other local developers and even considered a move to Bear, but the Lang deal was the right fit, Mason said.
"It's a really cool idea of enhancing that area with the creek and trying to make a nice Newark location with the theater and restaurants," he said, adding that the move has received good feedback from CSP members and subscribers. "People are so excited, and of course, we're excited."
The theater plans to pursue partnerships with Timothy's and the new restaurant, which has not been identified.
"This is just so great to do a dinner-and-show kind of package," Mason said. "It's just great all around, and it's great for the city."
The arrangement also works financially for CSP, which relies on ticket sales, donations and volunteers. In exchange for CSP's current property, Lang will finance the construction cost of the new building and rent it to CSP for $1 per year, Locke said.
Meanwhile, CSP is planning a fundraising campaign to raise $75,000 to build out the interior of the theater, including seats, lights and a sound system.
Theater will be part of larger redevelopment project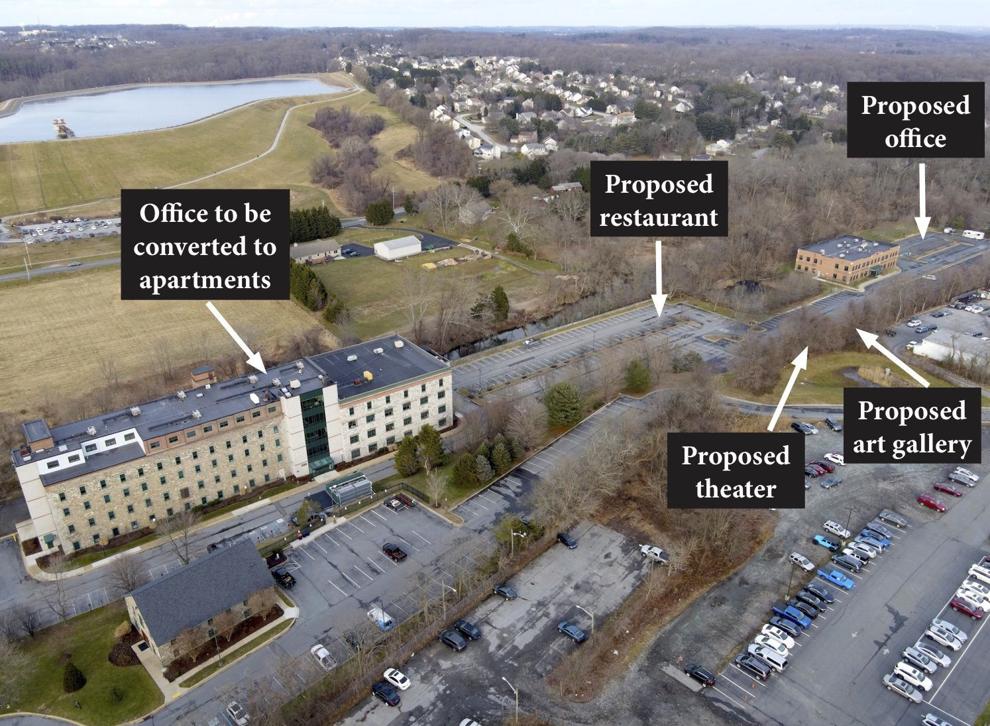 For more than a century, the Paper Mill Road site was at the core of industry in Newark, first as the Dean Woolen Mill, which was destroyed in a calamitous Christmas Day fire in 1886, and later as National Vulcanized Fiber Company.
After NVF closed, it sat vacant for several years before developer Jeff Lang –through an earlier company, the Commonwealth Group – bought the property and redeveloped it in 1999. Several of the original buildings, dating back more than 100 years, were refurbished.
The property now consists of Timothy's Restaurant and three office buildings along Creek View Road, which parallels White Clay Creek. Nearby on Woolen Way and Dean Drive, are apartments and a renovated horse stable that serves as Lang Development's office.
Lang's latest development proposal calls for constructing three new buildings along Creek View Road near the center of the property: a 6,000-square-foot theater, a 3,400-square-foot arts office and a 4,400-square-foot restaurant with a mezzanine and a large deck over looking the creek.
Locke said there is no specific tenant in mind for the arts office.
"We'd like to keep that kind of like an art gallery, so people can do shows," he said. "You'll have a constant turnover, so you'll bring people down to the area and keep that flow of people coming in. There's constantly a new exhibit, similar to what you'll see in art galleries in SoHo area of New York City."
The largest office building at the site – a 106,000-square-foot, five-story stone structure that served as NVF's mill building and was constructed from the ruins of the Dean Woolen Mill – will be converted to 103 apartments.
"COVID has changed the office/retail market and probably has changed it for good," Locke said. "People are now used to working from home, or if they want an office, they don't need as large of an office space as they used to. There will be a lot more shared space."
The building was originally approved to be apartments in 1999 but Lang changed it to offices after a tenant expressed interest in renting the entire space, Locke said.
Lang is planning to build a smaller, three-story, 31,000-square-foot office building at the rear of the property, and existing tenants will move into it.
Locke said he hopes the new apartments – with their historic location and impressive view of the creek and the Newark Reservoir – will attract young professionals to Newark.
Young professionals have been a white whale of sorts for Newark for a number of years. Several developers have pitched projects they said were targeted toward a non-student crowd, only to change course or have the overwhelming demand for student housing win out. But Locke believes the synergy of the mixed-use development makes the Creek View Road location as ideal as any.
"Now you're a young professional, and you say, 'Well, I can go see a show, I can go see an art gallery, I've got two great restaurants right here within walking distance. If I want to rent an office space, it's within walking distance,'" he said. "I think with COVID, people are looking for that type of lifestyle at this point, and we hope to provide it for them."
Under the proposal, Timothy's and the other two office buildings will remain, as will the nearby apartments and Lang's office.
Meanwhile, Lang is proposing to demolish CSP's existing theater on Chapel Street and replace it with a three-story building consisting of parking on the first floor and 14 two-bedroom apartments on the floors above.
Chapel Street mostly consists of older housing stock that has been converted to student rentals, but the area has recently attracted more attention from developers. In 2015, Lang replaced a medical office building with retail space and 12 apartments. In 2019, developer Hal Prettyman won approval to replace an office building at 62 N. Chapel St. with 18 apartments, but construction has yet to begin.
Both of Lang's proposals are working their way through the city's approval process and must be approved by city council. A vote has yet to be scheduled.
Locke said that with the Creek View Road project, like with the company's recent purchase of the Newark Country Club, Lang is trying to focus on projects that have a benefit to the community and diversify Newark's offerings to bring more people to live here.
"It's something we want to do for the community. Jeff and I aren't going anywhere, and we want this place to thrive. We need to really think out of the box and be dynamic with our real estate deals and say, OK, how can we make this really unique?" he said. "I think having the theater there is going to be a tremendous shot in the arm for Chapel Street Players, and it's going to be something I think that the community can really embrace."