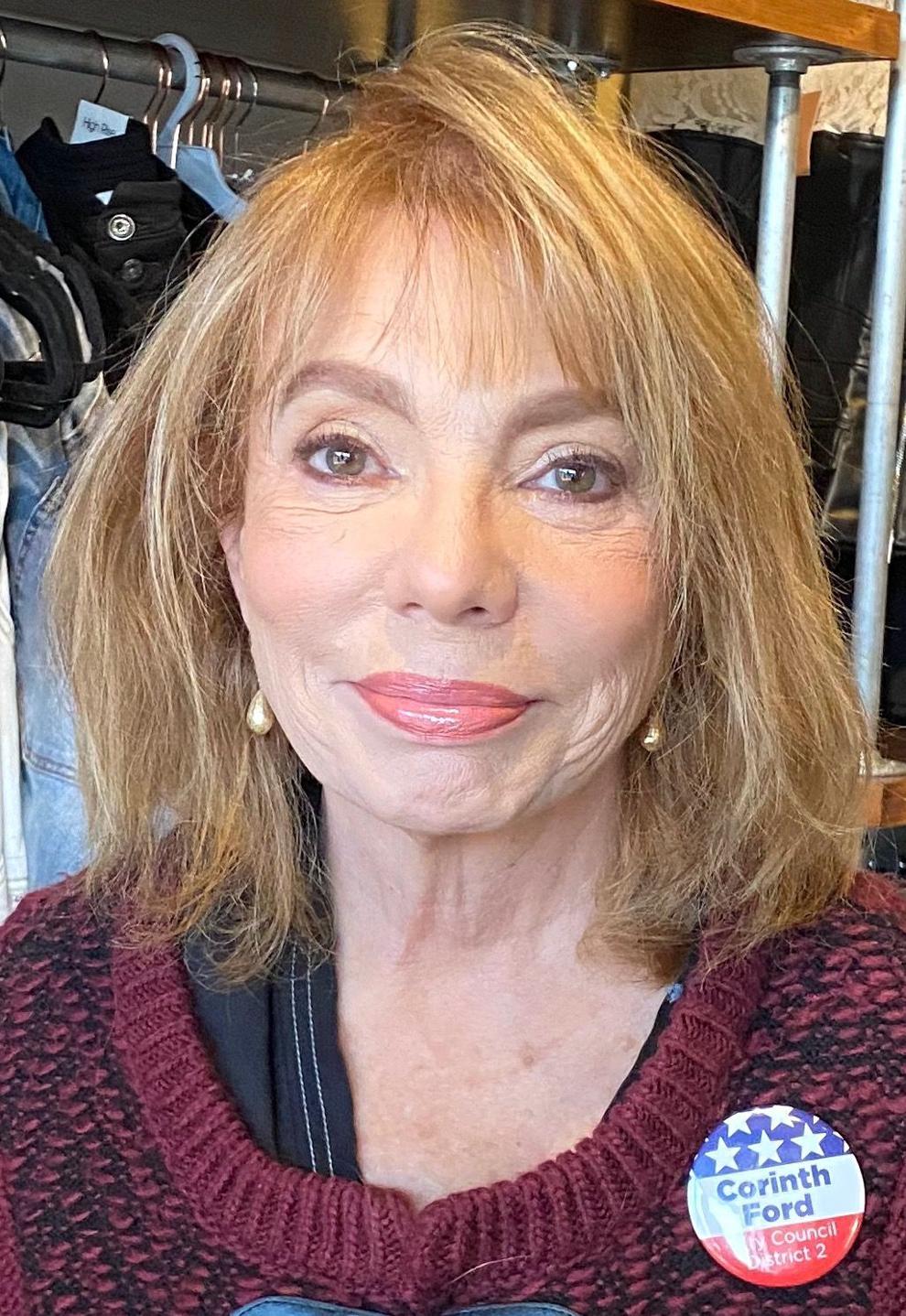 District 2 voters will go to the polls Tuesday in a special election to fill the vacancy created by the death of Councilwoman Sharon Hughes.
In the race are Corinth Ford, a longtime resident of Lumbrook; and Brenden Moore, a University of Delaware junior who filed to run against Hughes in April but dropped out before the election. The winner will serve out Hughes' remaining term, which ends in April 2023.
Polls will be open from 7 a.m. to 8 p.m. at the Newark Free Library, 750 Library Avenue.
However, some voters are expected to vote absentee. Under a protocol started during the pandemic, the city proactively sent absentee ballot request forms to all 2,398 registered voters in the district. As of this week, 120 people had requested ballots, and 34 completed ballots had been submitted, according to City Secretary Renee Bensley.
District 2 encompasses the eastern part of the city, including Catalina Gardens, Yorkshire Woods, Cannons Gate, the Village of Fountainview, White Chapel, Lumbrook, Prestwick Farms, Stafford, Laura's Glen, George Read Village, the Washington House, part of Main Street and surrounding areas. While the district's boundary is changing next year as part of the once-a-decade reapportionment process, the old boundary remains in effect for the special election.
Ford grew up in Brooklyn, N.Y., where she was involved in community organizing and local politics. Her job at Chase Bank brought her to Delaware in 1984, and she settled in Newark because she wanted to live somewhere that had stores, restaurants and a library within walking or bicycling distance. She now works for Intepros Consulting as a project manager supervising teams that build large computer systems.
Over the past few years, Ford has been a frequent presence at council meetings, speaking out against the Florida T traffic configuration and raising concerns about development projects. She served on the city's reapportionment committee this fall, though she recused herself after announcing her candidacy.
She said she considered running for council in 2019, but decided instead to support Hughes, a friend of hers, and worked on Hughes' campaign. When Hughes began having health problems earlier this year, Hughes encouraged Ford to think about running in the next election, Ford said.
"I'm running because I feel that the residents of Newark need a voice on council and need representation on council," Ford said. "I also want to get residents more involved in city government."
One of her main concerns is development downtown and in other areas of the city.
"I feel right now a lot of the homeowners of Newark, like the people on Tyre Avenue, are really being pushed out of their neighborhoods, and it's not right," Ford said.
She is calling for a moratorium on development until the upcoming review of the downtown zoning code is complete and said she supports a height limit for new buildings – likely a maximum of five stories.
"We have plenty of room to spread out down South Main Street and in other areas. Building up and up on Main Street, I feel is a bad plan," she said. "I also feel that it's bad for the city to allow the residents to be pushed out. I'm afraid we're going to wind up with an urban slum with all of the attendant crime."
Of particular concern to District 2, Ford said, is the future of the Aetna Fire Hall property on Ogletown Road, which closed last year. Aetna is planning to sell the land to a developer, who has proposed building a Chick-fil-A there.
"I'm not happy to see a fast-food place take over that," she said. "There are complaints now about the traffic. It's congested getting in and out of there. It's just going to make things worse."
Ford is endorsed by Mayor Jerry Clifton, who held the District 2 council seat for many years.
"Corinth is connected very much to the constituents in the Second District, and I think that she will carry on a legacy of serving all the residents of the district," Clifton said. "She is truly cut out to do the job, and she is ready on day one and has an intense understanding of all the issues."
Moore, an English major from New Castle who now lives in the University Courtyard Apartments, ignored interview requests and did not agree to participate in a candidate forum that the League of Women Voters was attempting to organize.
However, in written responses to a candidate survey, he said the biggest issue facing District 2 is inflation and climate change.
"If climate analysts are correct, climate change will add to economic pain, causing the federal government to create even more money in an attempt to stop it, exacerbating inflation, destroying the dollar's value. This leads to more economic pain, and the cycle continues," Moore wrote.
He said Newark should create "an inflation-hedged savings fund."
"Some of the future issues America could face are: prolonged economic stagflation, rolling blackouts, food shortages, and civil unrest. My Savings Fund would offer us protection, an insurance against uncertainty," he wrote.